2019 Make it With Haggis Awards
Sunday, 6th Jan 2019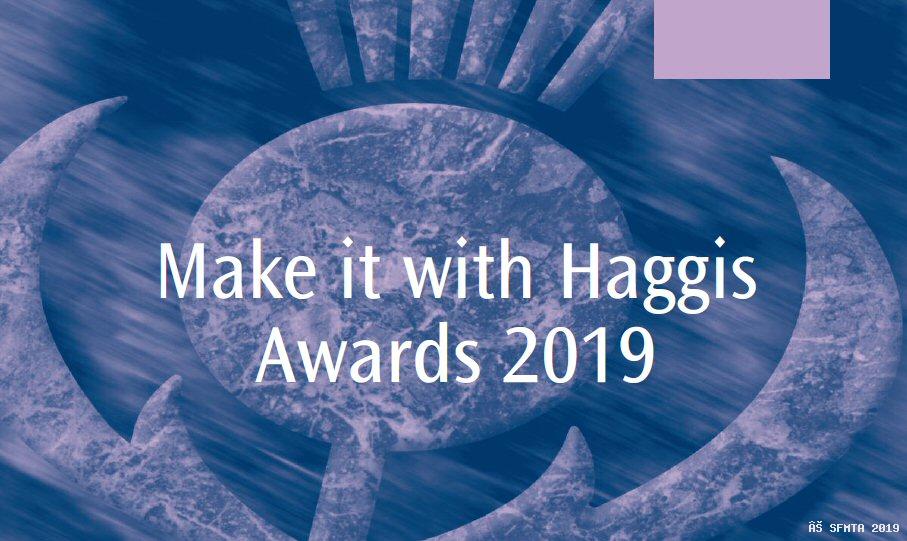 DIAMOND AWARD
Haggis Cupcakes: Bruce of the Broch, Fraserburgh

A cupcake fancy created from a Burns Supper feast has been voted the best haggis product in Scotland.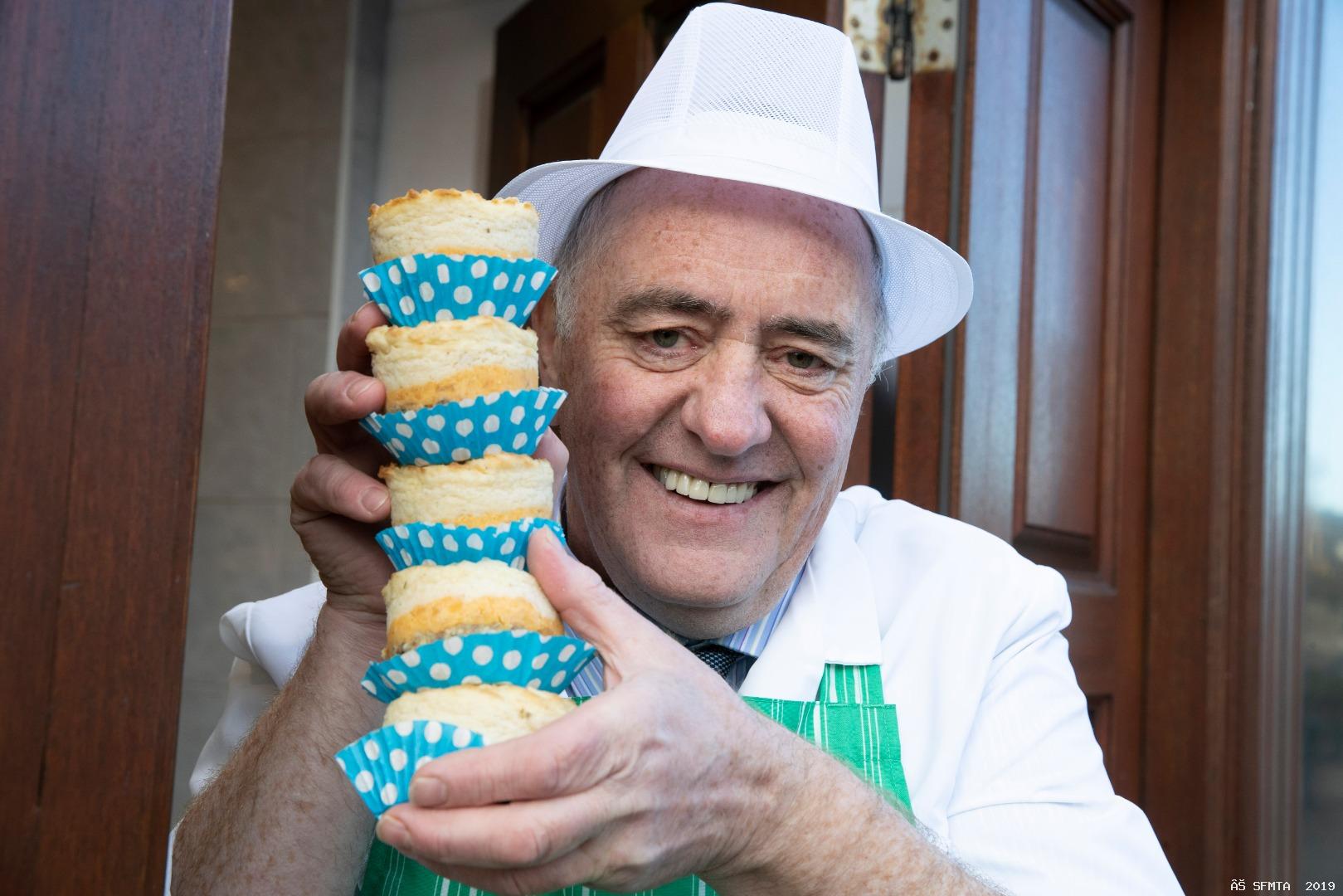 North East butcher Bruce Of the Broch has scooped the coveted Diamond Award in the prestigious Scottish Craft Butchers Haggis Products Awards 2019 - the highest possible recognition from the industry evaluator.

And, with the world's annual celebration of the Bard looming, delighted owner Alistair Bruce said the spotlight couldn't fall on haggis at a better time.

The Fraserburgh butcher's award-winning Haggis Cupcakes are Alistair's interpretation of a similar layered product he once enjoyed at a hotel restaurant.

"I thought we could produce a cupcake from layers of perfectly proportioned haggis, neeps and tatties to offer the customers something simple and different - all they have to do is heat it in the oven.

"Our haggis sells well all year round but it's important to keep devising new products to present our national dish to the public and keep them interested in it," he said.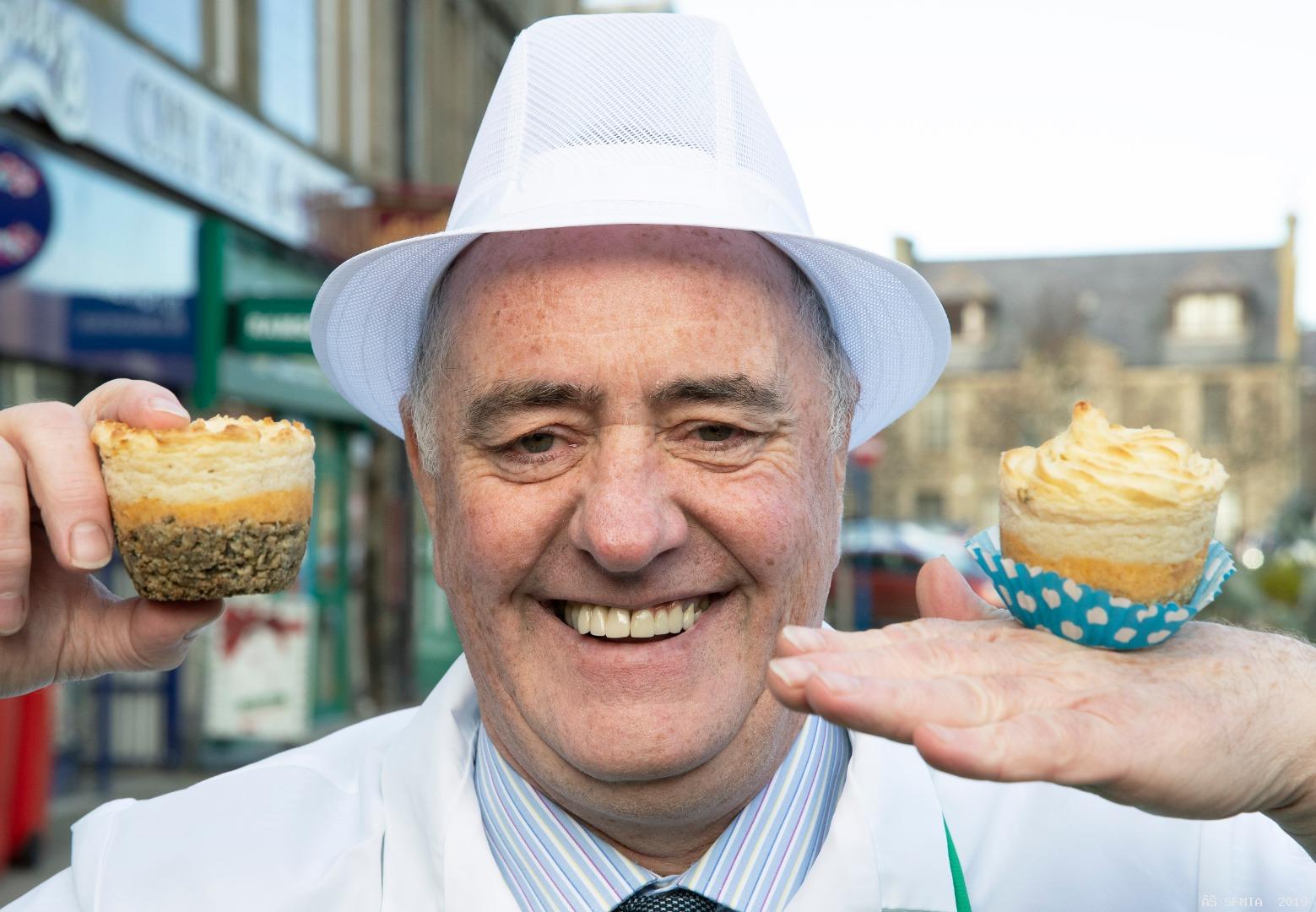 "We decided the Haggis Cupcake was worthy of entering the Scottish Craft Butchers evaluation and we're absolutely thrilled to take top honours."

The Craft Butchers Diamond kudos has been known to double, treble and in some cases quadruple production demands on the winners in the past and Bruce of the Broch may have to go into overdrive to meet the expected public demand for Scotland's top haggis product.

"We will be producing them in two sizes to suit different appetites," said Alistair.
2019 has been officially designated the Year Of The Haggis and butchers throughout Scotland will be looking to extend the country's haggis eating habits far beyond Burns Night.

GOLD AWARDS
Haggis & Chicken Parcel: A & I Quality, Culloden
Haggis & Black Pudding Olives with salt & pepper crumb: A D Paton, Largs
Stuffed Pork Chop with Haggis & Pepper Sauce: A D Paton, Largs
Chicken Balmoral Bon Bon: A J Jamieson, Fochabers
Partridge, Haggis, Date Pancetta Parcel: Anderson Quality Butchers, North Berwick
Pork Sausage with Haggis & Pepper Sauce: Andrew Kirk, Cardenden
Beef & Haggis Balls: Bel`s Butchers, Edzell
Chicken Balmoral Round: Boghall Butchers, Bathgate
Rabbies Braw Haggis Roon: Boghall Butchers, Bathgate
Pork Balmoral: Dales Traditional Butchers, Kirkby Lonsdale, Cumbria
Scotch Pie with Haggis: Dales Traditional Butchers, Cumbria
Blaggis Wellington: John Davidsons, Inverurie
Haggis Bridie: Dunnabie Farm Shop, Annan
Balmoral Chicken Leg, Elderslie Butchers
Haggis Lasagne: Fraser Brothers, Dingwall
Tartan Chicken: G J Sanderson, Coldstream
Alloway Pie: Hugh Black & Sons, Bathgate
A Haggis "Saucy" Rolls: Hunters of Kinross
Haggis & Black Pudding Scotch Eggs: Hunters of Kinross
Pork & Haggis Baskets: J B Houston, Dumfries
Steak & Haggis Pie: J Hall & Sons, Kirkcudbright
The Tower: J Hall & Sons, Kirkcudbright
Mini Haggis & Sweet Mash Pie: Macqueens of Rothesay
Balmoral Chicken Truffles: McCaskies, Weymss Bay
Crunch Haggis Neep & Tattie Bites: McCaskies, Weymss Bay
Haggis Nacho Kit: McCaskies, Weymss Bay
Haggis En Croute: Patricks of Camelon
Haggis Truffles: Patricks of Camelon
Rabbie Burns Pork Sausage: Puddledub Pork, Auchtertool
Haggis En - Croute, Tom Courts Quality Foods, Burntisland

SILVER AWARDS
Haggis Olives: A & I Quality, Culloden
Burns Burger: A J Jamieson, Fochabers
Fochabers Sausage: A J Jamieson, Fochabers
Minty Haggis Truffles: A Picken & Sons, Ayr
Beer Battered Haggis: A Picken & Sons, Ayr
Haggis Olives: A Picken & Sons, Ayr
Balmoral Bake: Anderson Quality Butchers, North Berwick
Rose Veal, Haggis Parcel with Cashew & Tomato Pancetta: Anderson Quality Butchers, North Berwick
Beef Olives & Haggis, Whisky Sauce: Andrew Kirk, Cardenden
Highland Truffle: Bel`s Butchers, Edzell
Haggis Butteries: Bruce of the Broch, Fraserburgh
Burns Sausage Rolls: Crombies of Edinburgh
Haggis Donuts: Crombies of Edinburgh
Haggis Spring Rolls: Crombies of Edinburgh
Flying Scotsman Dales Traditional Butchers, Cumbria
Haggis Scotch Eggs: Dales Traditional Butchers, Cumbria
McMacaroni Pie: Dunnabie Farm Shop, Annan
Bannockberg: Dunnabie Farm Shop, Annan
Balmoral Parcels: Elderslie Butchers
Braveheart Burgers: Forbes Raeburn the Family Butcher, Huntly
Balmoral Balls: Forbes Raeburn the Family Butcher, Huntly
Haggis Lasagne Pie: Forbes Raeburn the Family Butcher, Huntly
Pork & Haggis Sausage: G J Sanderson, Coldstream
Burns Banger: Hugh Black & Sons, Bathgate
Haggis Pinwheel Meal: Hunters of Kinross
Chicken Balmoral: Linton Butchers, East Linton
Blaggis: Macqueens of Rothesay
Chilli Haggis & Peppers: Macqueens of Rothesay
Haggis Pakora: McCaskies, Weymss Bay
Chicken & Haggis Potato Cakes: McCaskies, Weymss Bay
Haggis Log: Patricks of Camelon
Haggis Wellingtons: Ramsay of Carluke
Haggis Bites: Ramsay of Carluke
Steak & Haggis Italiano: Robert Alexander, Port Glasgow
Chicken Highlanders: S Collins & Son, Muirhead
Haggis Bon Bon: Tom Courts Quality Foods, Burntisland

Douglas Scott, Chief Executive of Scottish Craft Butchers, said judges had been "blown away" by the innovation and tastiness of the entries.

"2019 is The Year Of The Haggis and we wanted to encourage butchers to offer their customers delicious alternatives for their Burns Supper feast and for the remainder of the year," he said.
"Scotland`s butchers from the Moray Firth to the Solway Firth have risen to that challenge magnificently and shown the versatility of haggis.

"Judges were impressed by just how novel some of the highly rated products were and they will, without a doubt, see haggis on the menu for many households throughout this entire year.

"Our Diamond winner looked amazing when we saw it presented in cake cases and it lived up to expectations when we tasted it - simply delicious!"

"The Scottish Craft Butchers evaluation drives up standards year after year in a variety of different products," said Douglas, "all to the benefit of the customer.

"Identifying the very best is of immense importance since these are the products that enthusiasts will travel big distances to source."


Related Stories


views: 2,169