World Charcuterie Awards 2023
Thursday, 12th Oct 2023
Over 40 expert judges, buyers, butchers, makers, retailers, food writers and consultants including chefs Valentina Harris and Darina Allen and Charcuterie buyers from Selfridges, Harrods and Fortnum & Mason.

The judging took place at Billingsgate Kitchen, Billingsgate Market over the week of Monday 21 – Friday 25 August.

All judging was carried out blind and to a unique scoring system devised by Head Judge Keith Fisher who was in attendance throughout the judging days to ensure complete fairness.
Products were judged on the taste, length of flavour, mouth feel, appearance, tradition or innovation.

There are eight classes to cover all aspects of Charcuterie from air-dried to cooked hams, salamis and bacon, made from meat, game or poultry, with classes including worldwide regional specialities with a Best in Class awarded to the top scoring product in each class.

An indication of the strength of the entries, there were a total of 17 gold, 52 silver and 54 bronze medals awarded across the eight classes.

In addition to the overall Best in Class Awards, there are Star Awards for British Charcuterie, judged by the same criteria.

Awards 2023 Summary | World Charcuterie Awards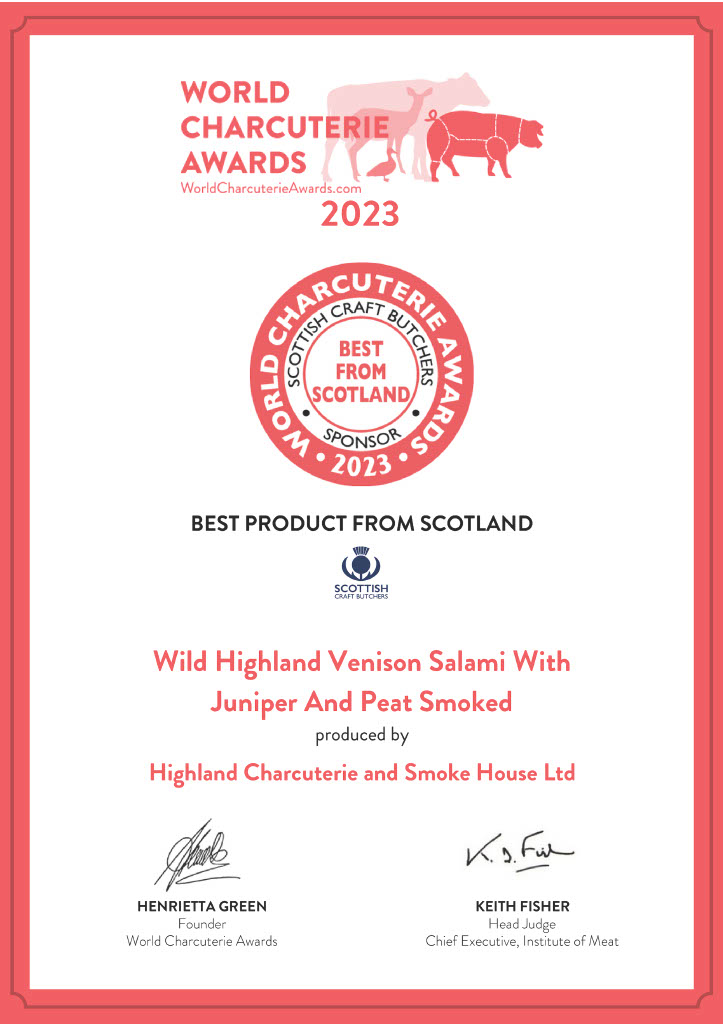 views: 248