Lanarkshire butcher crowned first World Haggis Champion
Monday, 15th May 2023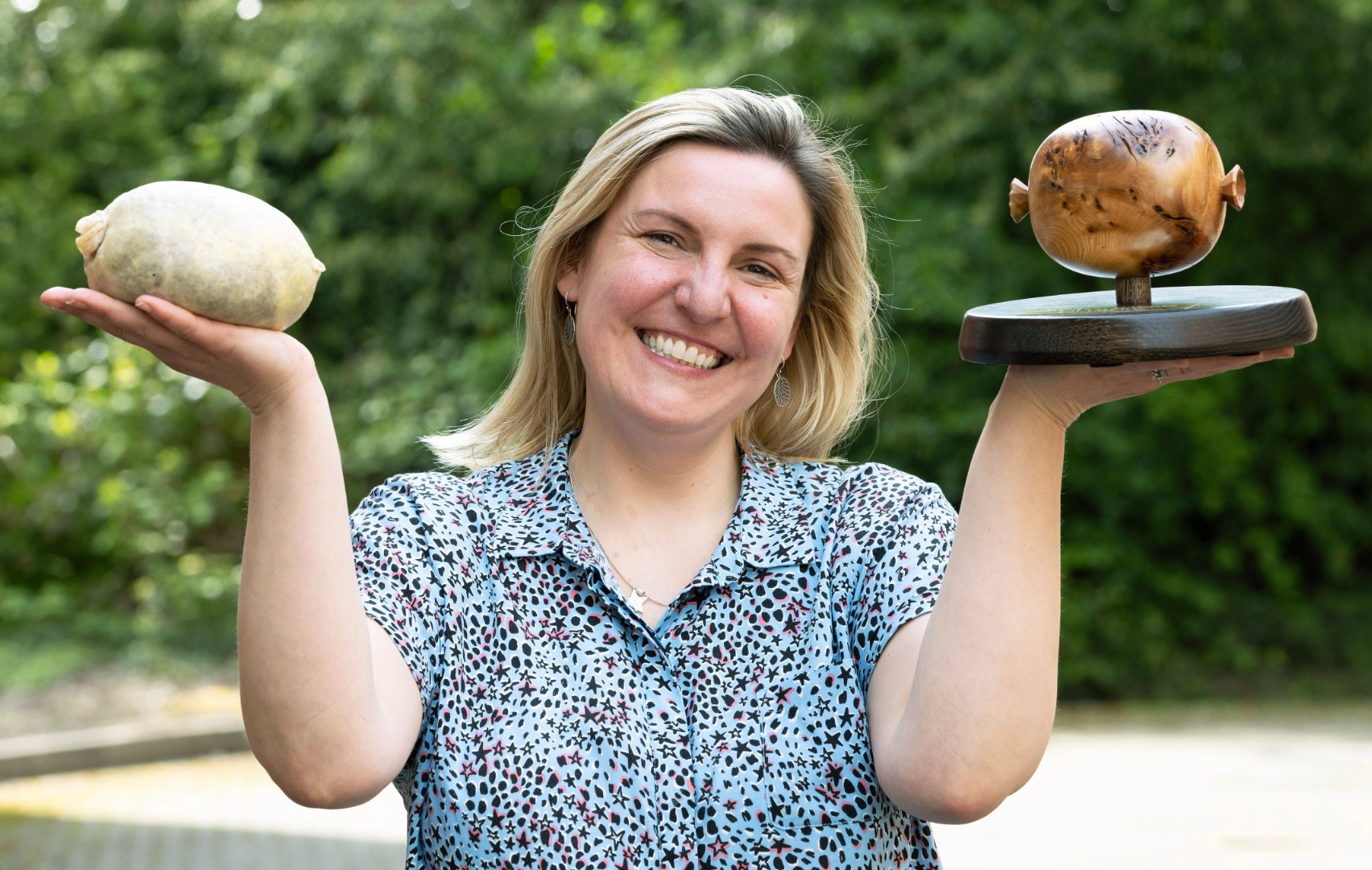 And she couldn't have been more delighted as she dedicated the win to her hard-working team who helped tweak and perfect the family recipe into a modern winner.
"It's the highlight of my career," she thrilled. "I'm absolutely delighted. The world title is coming to North Lanarkshire, coming to Bellshill and coming to Coopers."
Laura's family favourite fought off stiff competition from nearly 70 other Scottish hopefuls bidding to become the first Haggis World Champion and head judge John Wilkin, senior lecturer in food science at Abertay University, Dundee, described it as "near perfection".
"If there`s better haggis out there somewhere in the world then I want to taste it," he said. "Laura's haggis is worthy of the World Championship title – it's absolutely superb."
Judges praised the standard of entry in this first championship, sponsored by Hamlyn of Scotland, describing it as a delicious celebration of the country's best haggis. But it was Laura's family staple that proved the ultimate winner in the fiercely contested showdown.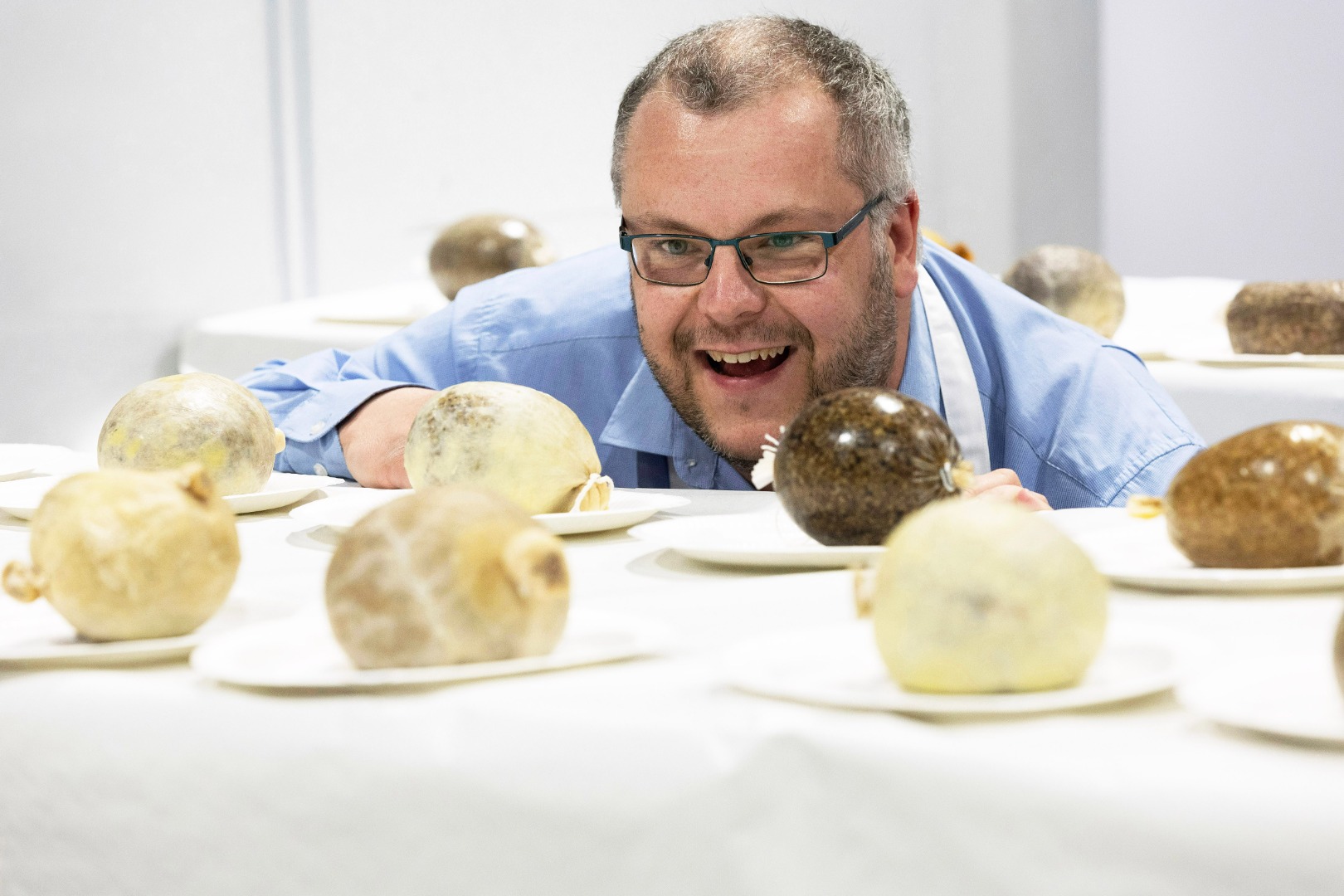 Mr Wilkin said the winning haggis's flavour was "spot on".
"The texture was firm but moist," he said. "The product was uniform throughout, yet it still looked hand crafted and traditional. We also enjoyed the nice peppery back note and the subtle tang of meat."
Laura, however, refuses to part with long-held family secrets that have made her haggis a world-beater.
"Let's just say we only use fresh ingredients and a secret combination of spices that brings it to life," she said. "I've never entered it in competition before and I'm so proud and pleased. I inherited the recipe from my parents when I joined the business in 2017 and every time I taste it I think – 'that's a damn good haggis'. Now the world thinks so too."
Coopers of Bellshill supplies haggis to outlets across the country with overnight shipments delivering the delicacies down south. Now the 26 staff at the company's shops in Bellshill and Motherwell are preparing to produce a bumper batch to satisfy the inevitable rush of customers following their World Championship success.
Alan Meikle, Managing Director of sponsors Hamlyns of Scotland, added his congratulations.
"Huge congratulations to Laura Black and the entire team at Coopers on their well-deserved win at the World Haggis Championship," he said. "It`s always exciting to see talented butchers being recognised for their hard work and dedication to their craft and this win is a testament to the team`s skill and expertise. Well done!"
George Jarron, President of Scottish Craft Butchers (SCB) which hosted the new competition, said the event had proved a showcase for the best in the business.
"We have been running a Scottish Haggis Championship for the past 30 years, but this is the first ever world championship," he said. "We decided that haggis was such an iconic dish the world over that it was deserving of a global championship title to let the world know we had recognised and rewarded the very best. And it was only fitting that the first world title for a product so quintessentially Scottish should be staged in Scotland.
"There are few producers of our national dish that wouldn't want to have a World Championship to their name, and we congratulate Laura and the team at Coopers of Bellshill for securing the first place on the international roll of honour."

Captions: Embedded in photographs

Ends

For further information please contact:
Press Officer Maureen Young on 07778-779-888
or
Gordon King, Executive Manager Scottish Craft Butchers on 07917-524-313


2023_Haggis_Results.pdf



views: 927