Judge Judith at Savoury Pastry Awards
Thursday, 3rd Nov 2016
Pies in the sky and a sunny outlook for Scotland's butchers!

That was the forecast from weather presenter Judith Ralston as she made a guest appearance at the judging of the Scottish Craft Butchers Savoury Pastry Products Awards 2017 in Perth today.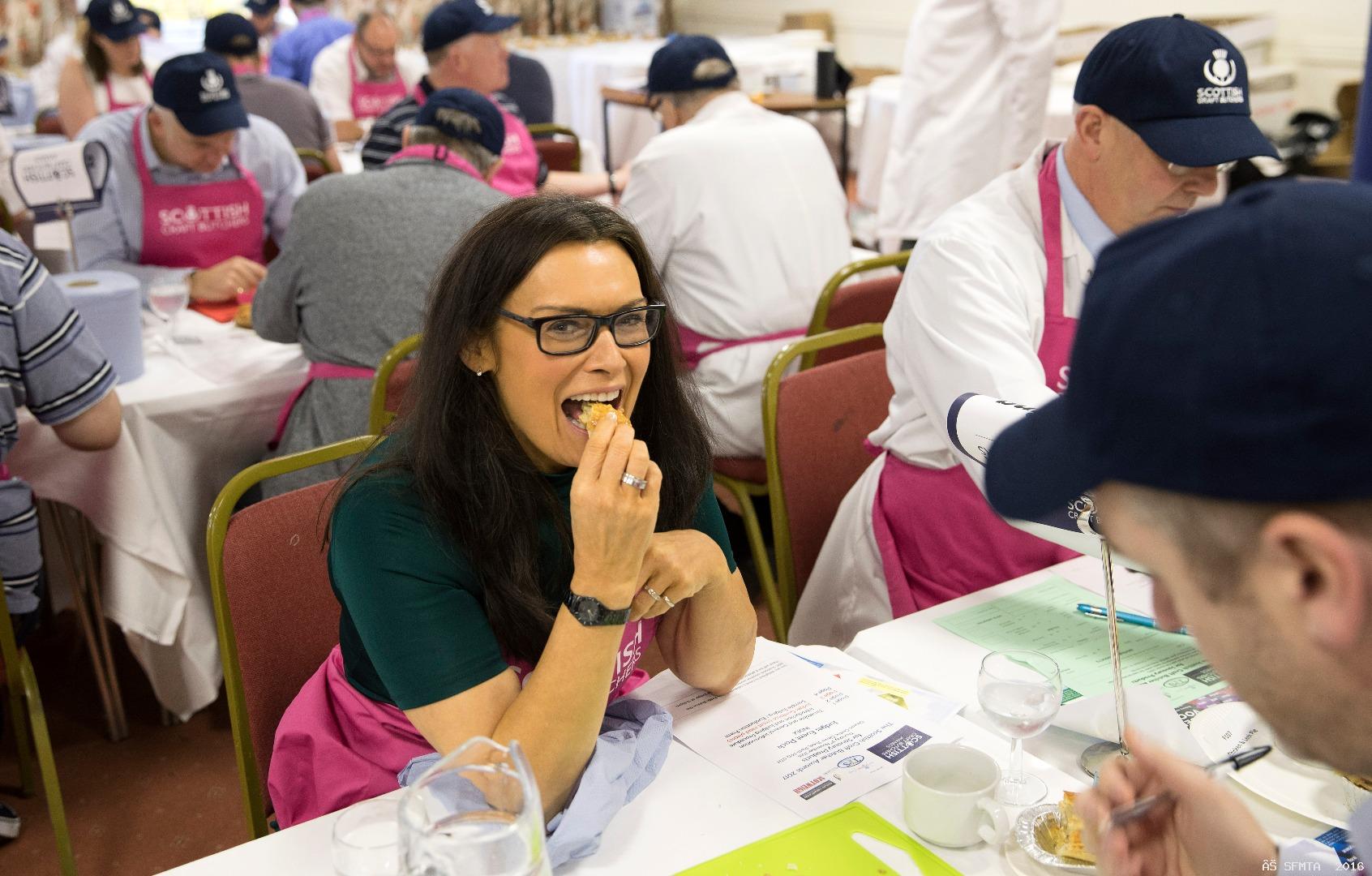 Around 60 butchers from across the country have submitted nearly 300 handcrafted pies, sausage rolls and bridies to be judged across six categories in one of the industry's most coveted awards.

And Judith agreed there would be some high pressure building among the team of 30 judges as they hunt for Scotland's favourite pies.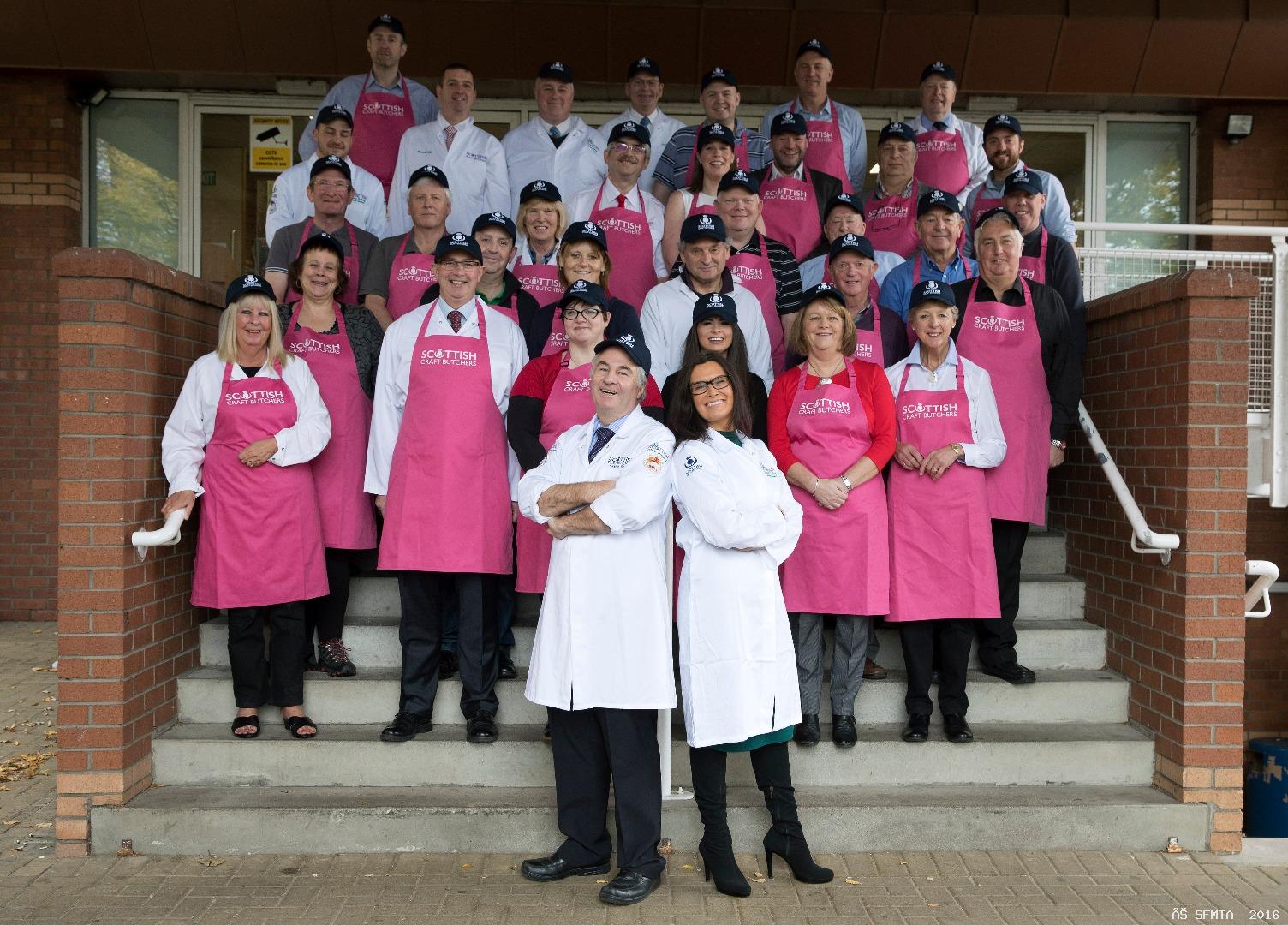 "I'm a great supporter and admirer of the traditional family butcher," said Judith. "There's always been something comforting and trustworthy about butchers' pies and sausage rolls, which I'm more than a little partial to!

"Shopping at the local butcher has always been a part of my life and I'm immensely proud to be asked to judge these truly outstanding products – the quality is excellent. They taste so delicious I would have to say the outlook for these competitors is very good and I forecast great things ahead for Scottish butchers."

Douglas Scott, Chief Executive of Scottish Craft Butchers, said this year's standard of entry had raised the bar for the industry awards.

"Customers are demanding top quality and an ever-increasing range of outstanding products," he explained, "and Scottish butchers are leading the way.

"All the products brought here for judging are made to butchers' own recipes on their own premises. Judges are looking at the whole eating experience including appearance, bake, uniformity, good presentation, great fillings, top taste and definitely no soggy bottoms."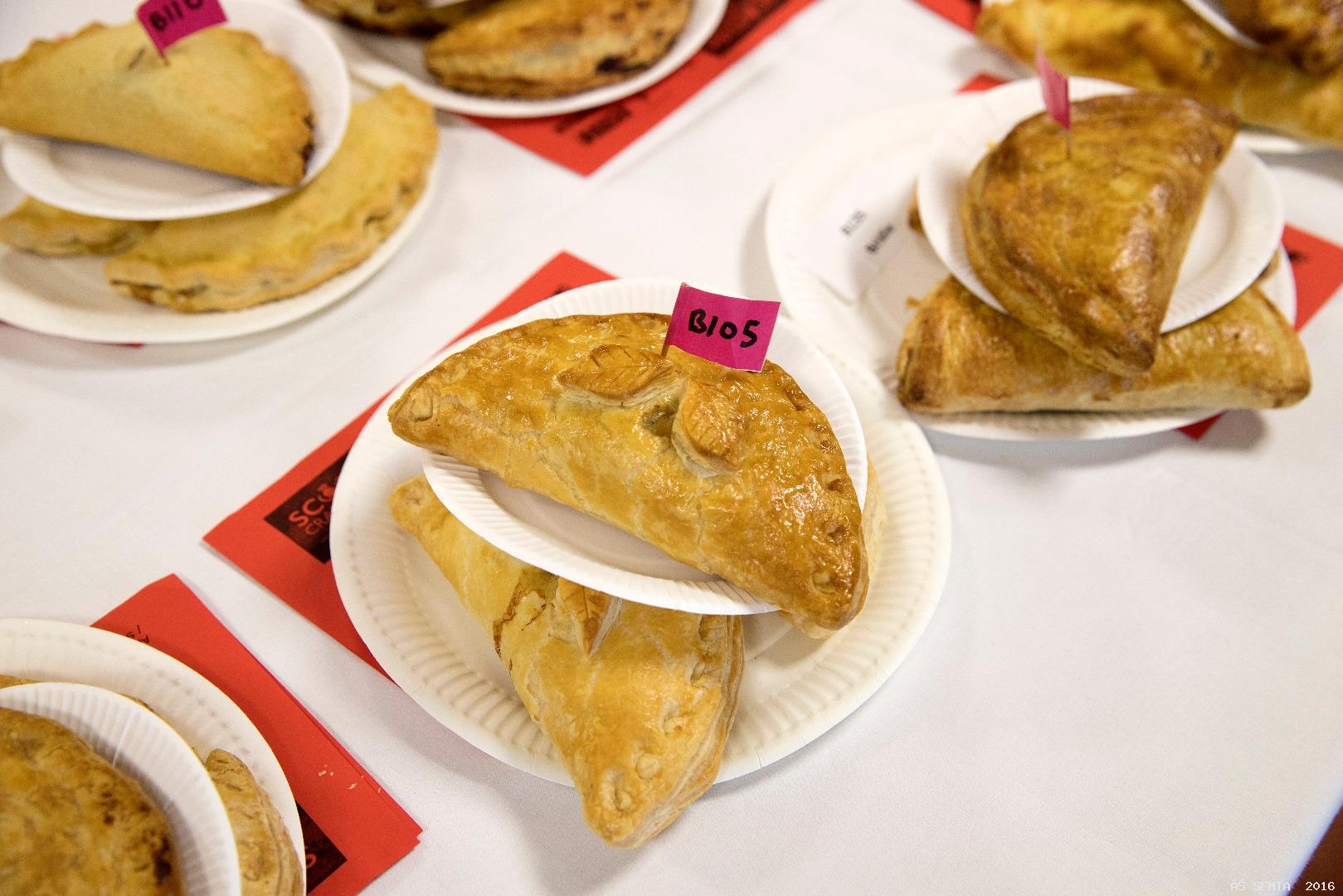 Entries for the 2017 awards have come from butchers as far afield as Orkney and Cumbria. The results will be announced in January.

"Pies are a great family favourite," said Douglas, "and these awards show customers just what a high standard their local butcher sets. We're very impressed with the standard, innovation and attention to detail across all categories this year and there are some outstanding entries."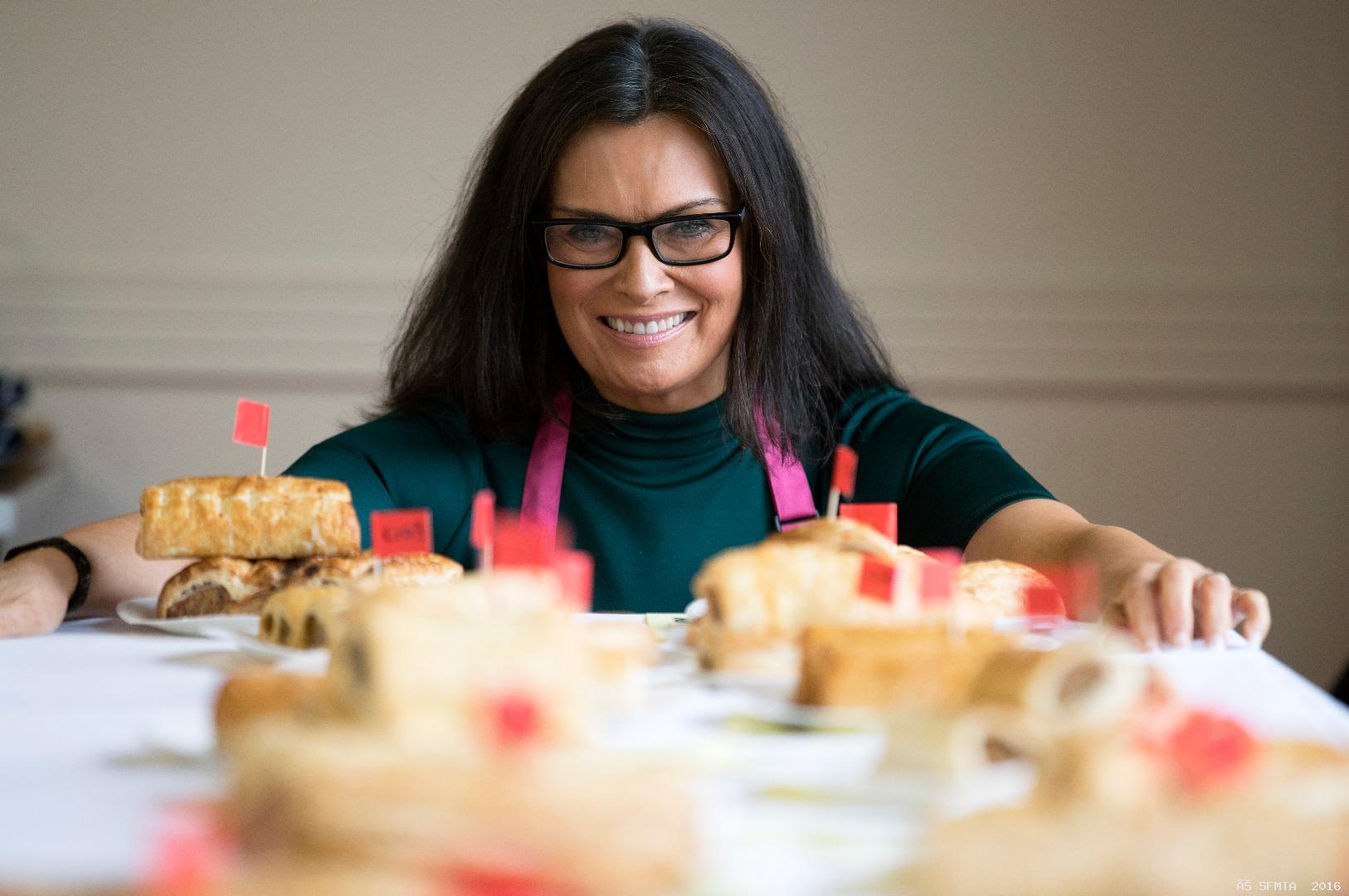 views: 3,817