DO`S AND DONT`S OF MEAT DISPLAY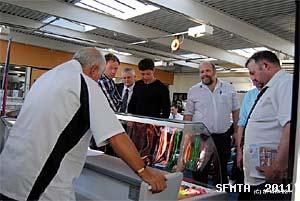 The setting was the showroom of Capital Cooling in Broxburn where two display counters were made available and set up by Viv to demonstrate the rights and wrongs of displaying meat. Points discussed included prime selling areas, customer flow, focal points.

Numerous flaws were highlighted in the Don`t Display and Viv encouraged the 28 strong audience to create clean, well prepared and attractive displays. He reminded butchers that they should introduce the eating occasion into their displays. Use platters to boost sales, theme displays and remember that butchers are providers of a meal solution.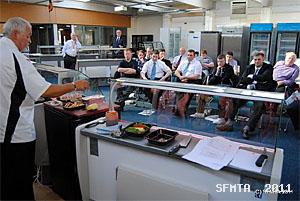 Those present were thoroughly appreciative of all the tips that Viv had to boost sales; the afternoons was a very valuable experience for all 11 businesses represented.






This workshop was supported by the LUPS European Social Fund and held in conjunction with Raps UK and Capital Cooling.




views: 3,928