2012 IAN FAULDS ELECTED SFMTA PRESIDENT
He is the fourth generation to run David Faulds & Son, the business which was founder by his great grandfather in 1898.

When Ian left Kilmarnock Academy in 1968 he had a great desire to join the merchant navy but his family had destinations closer to home in mind and so it was that he entered the butchers business in John Finnie Street .

In taking an interest in meat trade matters, Ian follows in the footsteps of his father, David who was an influential member of the Federation's Executive a generation ago.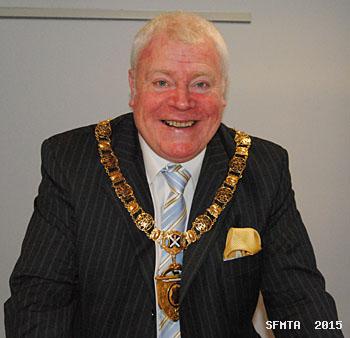 His father was also well known in football circles for his involvement with Kilmarnock FC and the Scottish Football Association where he was an Honorary Vice President and travelled with the national team to World Cup Finals in Germany and Argentina .

When his father died in 1983, Ian was more than ready to run the business which concentrates almost entirely on retail. This is a traditional butchers business trading on the proven values of top quality, personal service and honest value. Ian buys his beef and lamb every Tuesday locally at Ayr auction mart and food miles are short with Paisley being his favoured abattoir. Pork comes in sides from local suppliers Robertsons of Ardrossan.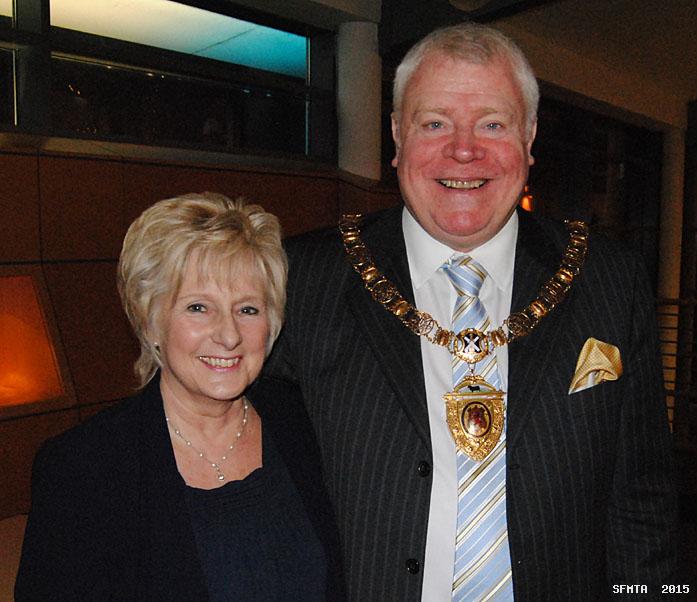 The business has a history of loyal long serving employees. Recently Isobel Bushell retired after 30 years with David Faulds and the two current employees – butchers Iain and Tom have a combined service of more than 50 years.

Ian has been a member of the Federation's Executive Committee for the last nine years and he has thoroughly enjoyed this involvement. He described the experience of the regular meetings as "a great meeting of minds with invaluable pulling of ideas" and he continued "It is always good to talk to your peers, you always learn something new and I commend it to all butchers."

Ian is married to Margaret who recently retited early from teaching and they have three daughters with the youngest 25 years old. Outside the industry Ian is interested in theatre, opera, travel and fine dining. He is also a self confessed newspaper junkie!


Further Information on David Faulds & Son:-

Founded in 1898 by David Faulds whose roots had been in Dumfriesshire. The business had traded in three different premises. Firstly trading in High Glencairn Street until the founder died in 1949. That year the business split between Ian's great aunt and great grandfather who took over the business of James Paterson in Duke Street .

Town centre development led to relocation in 1966 when the butchers' business of Frank Donaldson was purchased by the Fauilds family on the current trading site.




views: 3,612