Winners at 2018 British Pie Awards
Saturday, 10th Mar 2018
Business
Pie
GOLD AWARD

Boghall Butchers, Bathgate

Apple and Sultana pasty

SILVER AWARDS

A&.I Quality Butchers, Culloden

Venison &. Haggis Pie

A&.I Quality Butchers, Culloden

Chicken &. Ham Pie

Boghall Butchers, Bathgate

Duck with black cherries and kirsch pie

Boghall Butchers, Bathgate

Traditional Scotch Lamb pie

Boghall Butchers, Bathgate

Lamb hotpot round

Boghall Butchers, Bathgate

Traditional Bramley apple pie

H

astie &. Dyce, Inverness

H

astie &. Dyce mince round

Hugh Black &. Sons Butchers Ltd, Bathgate

Hugh Black and Sons Steak and haggis pie

The Butcher and The Baker, Dundee

Mixed Game and Quail Egg Pie

BRONZE AWARDS

A&.I Quality Butchers, Culloden

Mince &. Pea Round

A&.I Quality Butchers, Culloden

Hand Held Steak Pie

A&.I Quality Butchers, Culloden

Scotch Pie

Boghall Butchers, Bathgate

Chicken Balmoral Round

Boghall Butchers, Bathgate

Beef &. Robert the Bruce Ale round

Boghall Butchers, Bathgate

Steak and Kidney round

Boghall Butchers, Bathgate

Mediterranean vegetable pie

Boghall Butchers, Bathgate

Medley of seafood pie

Hugh Black &. Sons Butchers Ltd. Bathgate

Hugh Black and Sons Chicken &. Smoked Ham Hough in a Creamy Parsley Sauce

Puddledub Pork

Puddledub Pork Pie

Puddledub Pork

Small Steak Pie
Top quality beef and lamb from Scotland were also showcased at the world-renowned awards in Melton Mowbray where Scotch Beef PGI, Scotch Lamb PGI and The Scotch Butchers Club featured in the line-up of sponsors.

From Inverness-shire, A&I Quality butchers scooped two silver awards and three bronze awards, and Hastie & Dyce was awarded a silver award for their mince round.

Hugh Black and Sons Butchers Ltd were prized with a silver award for their steak and haggis pie and a bronze award for their chicken and smoked ham hough pie.

West Lothian-based Boghall Butchers, was awarded highly commended in the Pasty class with their apple and sultana pasty (pictured below) as well as lifting four silver awards and five bronze awards.

The annual event, which is celebrating its 10th year, saw over 900 pies judged in 22 categories by pie experts, celebrity chefs and acclaimed food writers. The competition attracted the nation's top pie makers who all contended to win the coveted title of Supreme Champion 2018 which was won by Turner's Pies Ltd for their steak and ale pie.

The awards celebrate the nation's love of pies and this year's competition saw Scotch Beef PGI as the sponsor of the Beef and Ale Pie category in which the top prize was awarded to Turner's Pies Ltd for their steak and ale pie. Scotch Lamb PGI sponsored the Lamb Pie category, where Russian Food Co. scooped the top prize with their lamb and lingonberry bunza.

The Scotch Butchers Club, run by Quality Meat Scotland, sponsored a new category for 2018, Best Meat Pie from Scotland, which was awarded to Jarvis Pickle for their pork and blue cheese pie.

Dr Matthew O'Callaghan, organiser of the British Pie Award said.
"We have around 60 new entrants to the British Pie Awards this year and I am sure the initiative from the Scotch Butchers Club encouraged more butchers North of the Border to enter. I have also to admire the tenacity of the Scottish piemakers who despite the worst weather for years eventually managed to get their pies down to Melton Mowbray to be judged for the awards.

"We extended the deadline to accommodate these late entries and I am glad we did so because there were some cracking pies among them.

"Quality Meat Scotland has been a sponsor of the British Pie Awards for several years now of both the Beef & Ale and the Lamb class so it was fitting that a traditional Beef & Ale Pie won the title of Supreme Champion or 'Pie of Pies' in this our 10th anniversary year."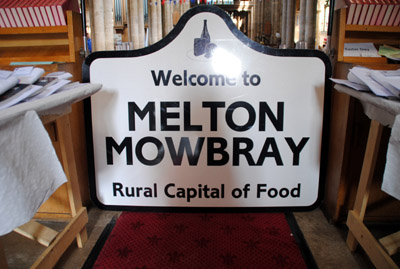 Related Stories


views: 1,957