PROMOTING LAMB IN PERTH
Sunday, 20th Sep 2015
How does a craft butcher feel when they read the Quality Meat Scotland press release on 10th September saying:-
"More than 20 Scotch Lamb sampling events were run by QMS at Scottish retailers, with farmers joining QMS ambassadors in several stores around the country. In total QMS ambassadors are delivering around 112 days of Scotch Lamb sampling in supermarkets throughout Scotland, with strong support from retailers including Asda, Morrisons, Tesco and Aldi"?


Scottish butchers always remain loyal to the Scottish Farming industry and do not mislead customers by offering the likes of New Zealand lamb under a Scotch Lamb banner. It is very important that SFMTA should be encouraging butchers not to miss out when it comes to giving the customer a taste for good local lamb.

The three Perth butchers came together in a unique collaborative approach to set up a promotional trailer in the city's High Street on Saturday 19th September. The event run in association with and with great assistance from the National Sheep Association proved to be a great success with lots of interests in lamb, lamb recipes and buying lamb from local butchers.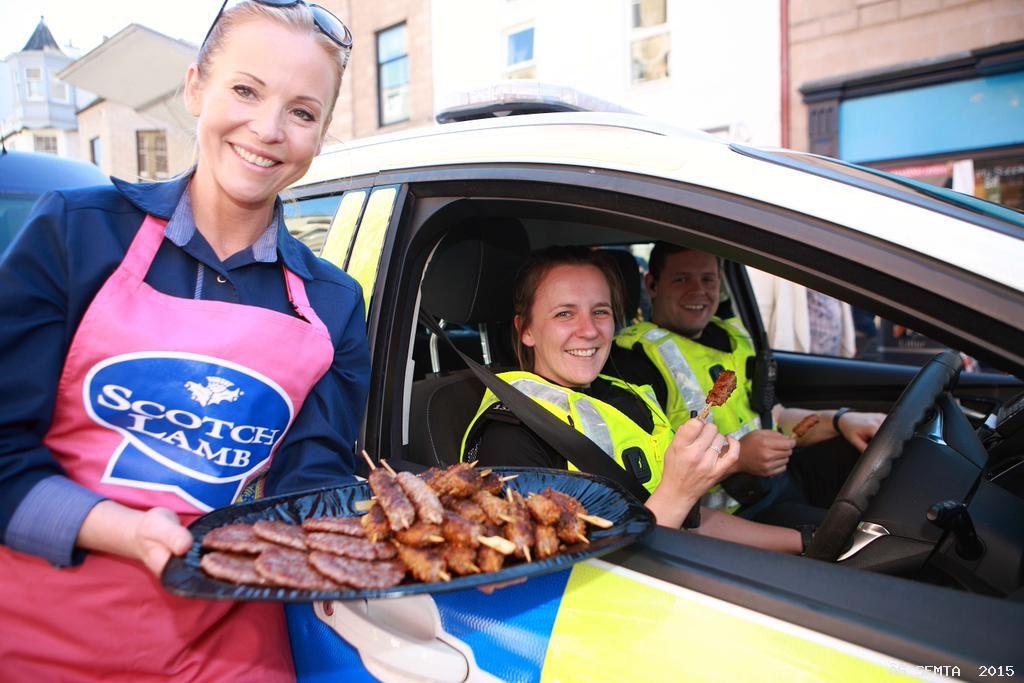 views: 25,944