New President Elected
Sunday, 18th Nov 2018
Scott was elected President of the Scottish Federation of Meat Traders at their Centenary Meeting held at the Grand Central Hotel, Glasgow on Sunday 18th November.

Scott is co-owner along with his brother George of Scott Brothers in Dundee. The business has well known shops in The Nethergate, Strathmartine Road and in Broughty Ferry and is a supplier to many hotels and restaurants in the city and further afield.

They have extended their food footprint by expanding their catering business, which now supplies business and private customers with a range of catering options to cover any occasion from Weddings to staff BBQ's.

Scott's father George Jarron was SFMTA President in 1989-90 and his uncle David in 1998-99. Scott was brought up in the business, working in the family shop located in the Hilltown area of Dundee – sweeping floors and washing dishes from about the age of 7.

After leaving school, Scott went on to gain a BA(Hons) in Business Studies at university, then after a year out travelling, returned home to join the business.

Scott Brothers is now very highly regarded business in the Dundee area, and has recently had a planning application granted for the development of a Café and a Cook School above its city centre shop.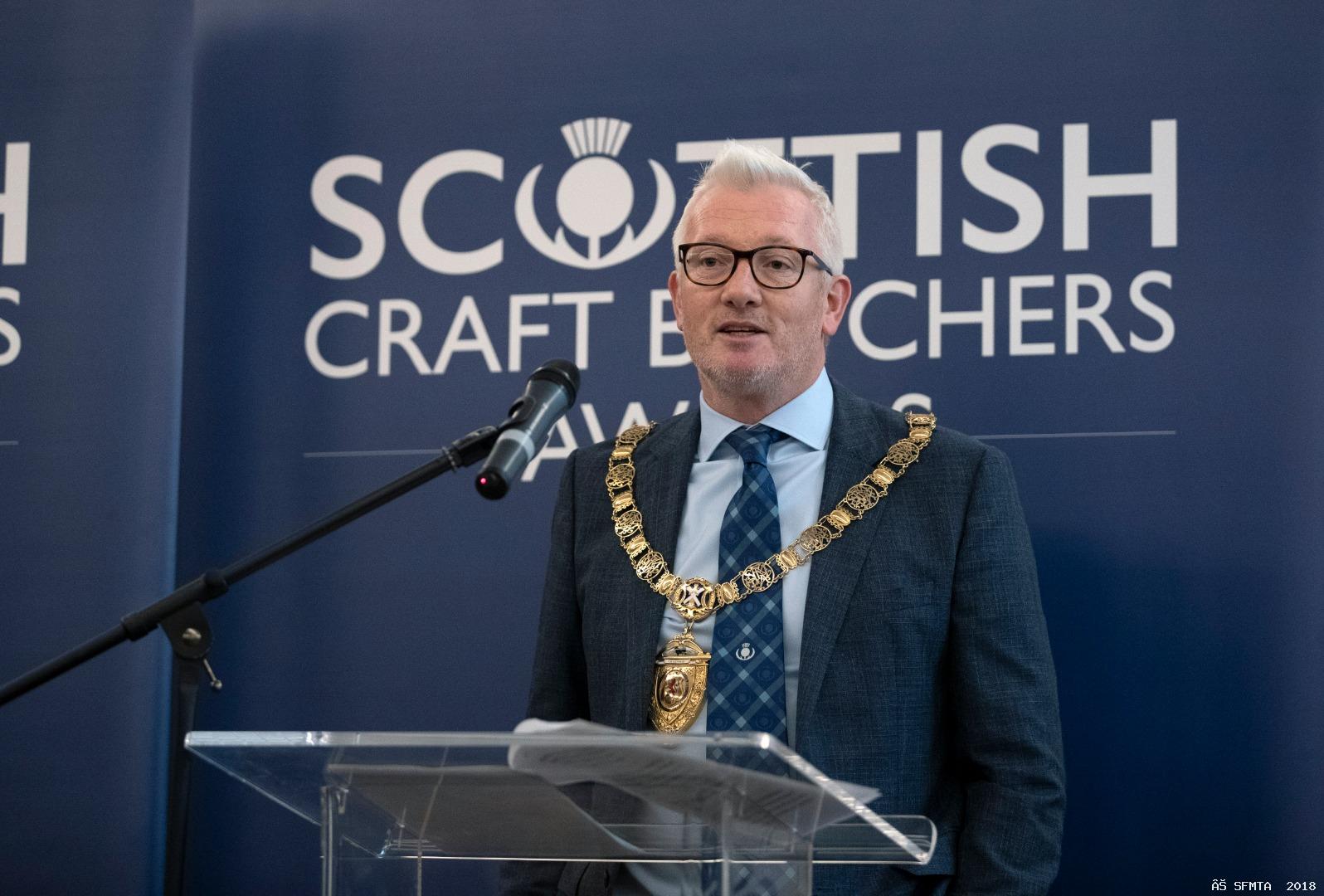 Speaking as the head of the trade organisation that has just celebrated its 100th birthday he told his audience in Glasgow:-

"The trade that we all work in has a fabulous history, and it's a trade with a bright, bright future, and this is the Federation that has supported each and every one of its members through some very difficult and challenging times. I realise that I have a massive opportunity to really play a big part and look forward to representing craft butchers over the next two years."

Scott can be contacted at 206 Strathmartine Road, Dundee DD3 8DE.
Tel. 01382 819417

The annual Craft Butchers Training Awards were presented at the Centenary Meeting which also included special guest speakers from England, Ireland, Wales and Scotland. All four speakers captured their audience with their stories and advice. 128 members attended the AGM and none could remember ever before having such an interesting line up of guest speakers at an AGM.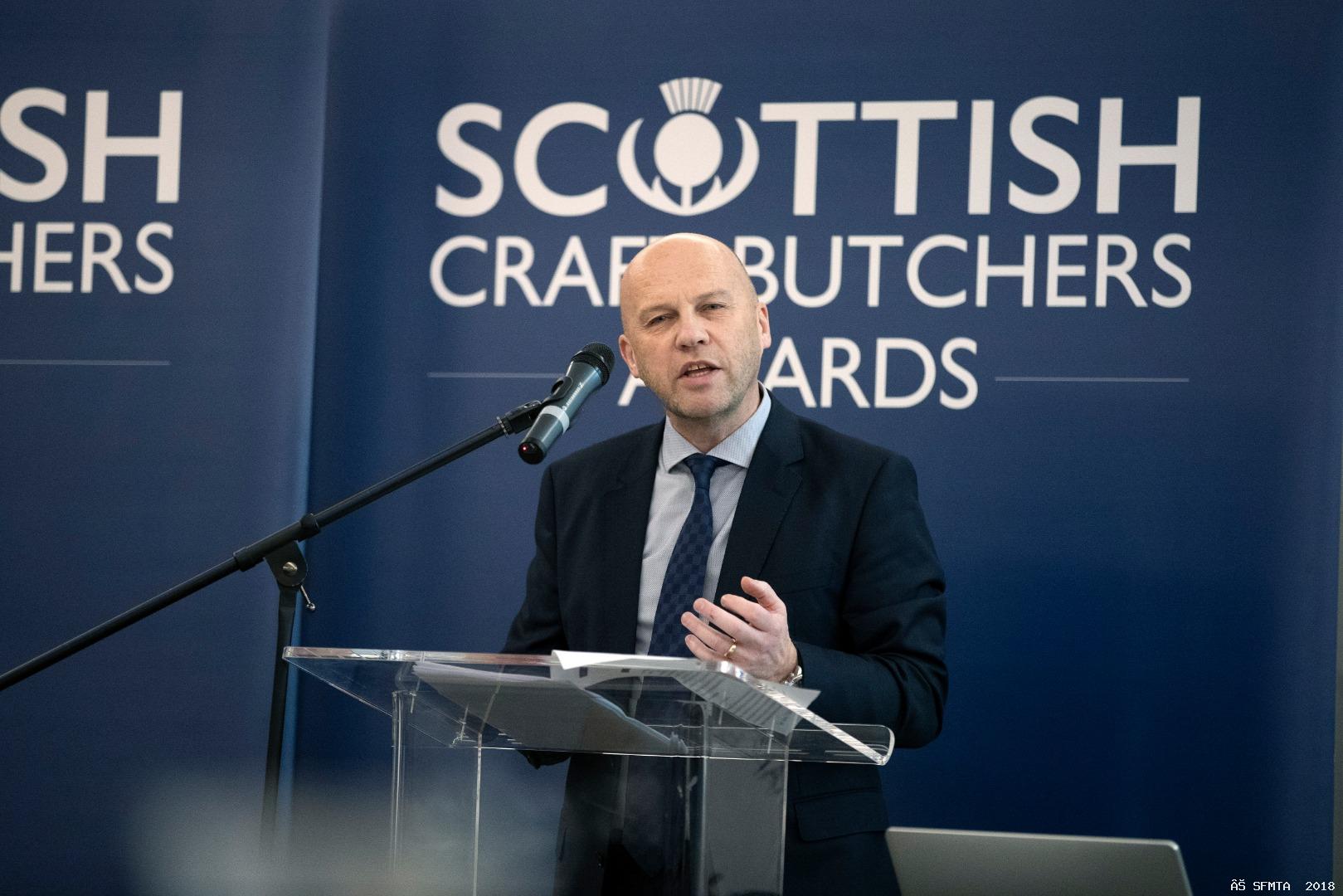 Ieuan Edwards, Edwards of Conwy, Wales, a farmer's son from the Conwy valley, served his apprenticeship in the market town of Llanrwst, before successfully completing courses in both Switzerland and Holland. He opened his butchers shop at the tender age of 20 and now employs over 60 staff.

In 2004 Ieuan founded 'The Traditional Welsh Sausage Co. Ltd', specialising in supplying major UK supermarkets, Export and Foodservice. The company, supplies major UK supermarkets as well as selling directly to consumers via its high street shop, combined social media marketing, a bilingual TV advert, bus and billboard advertising, digital advertising, and traditional media relations for the campaign.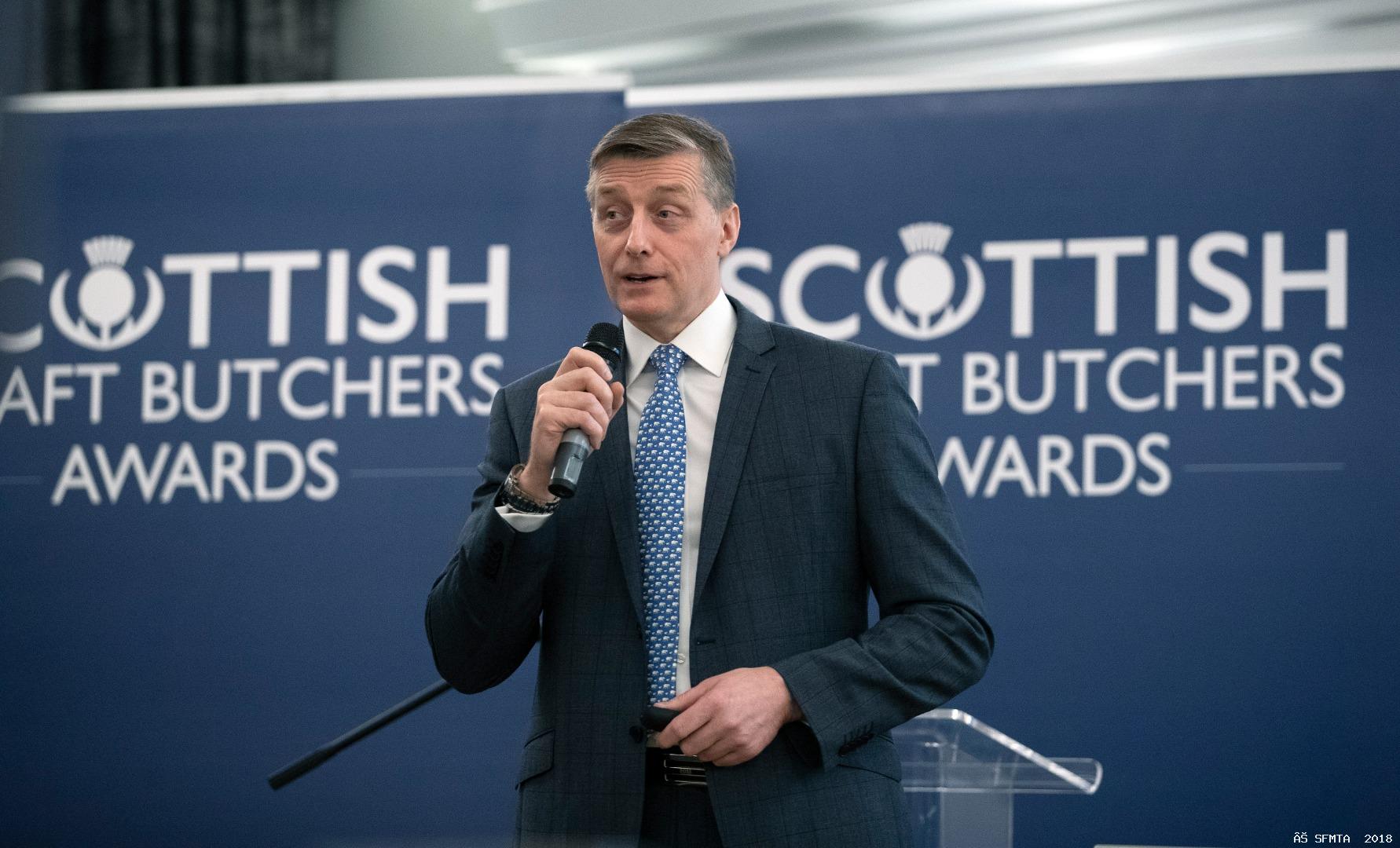 Simon Howie, The Scottish Butcher, Dunning was born into a farming family in 1967, Simon has been working in the food and drink industry since he opened his own shop in Dunning in 1986 aged 19.

He was encouraged by his father to learn a trade and he got him a job in a large butcher's shop in Perth when he was just 12. He now owns that shop and another one in Auchterarder.

Howie decided the butchery business needed to move from being shop orientated to moving into factory premises and in 1994 bought the farm where he is now based and built a small factory.
That was the springboard for further success and Simon described the phenomenal growth of his business .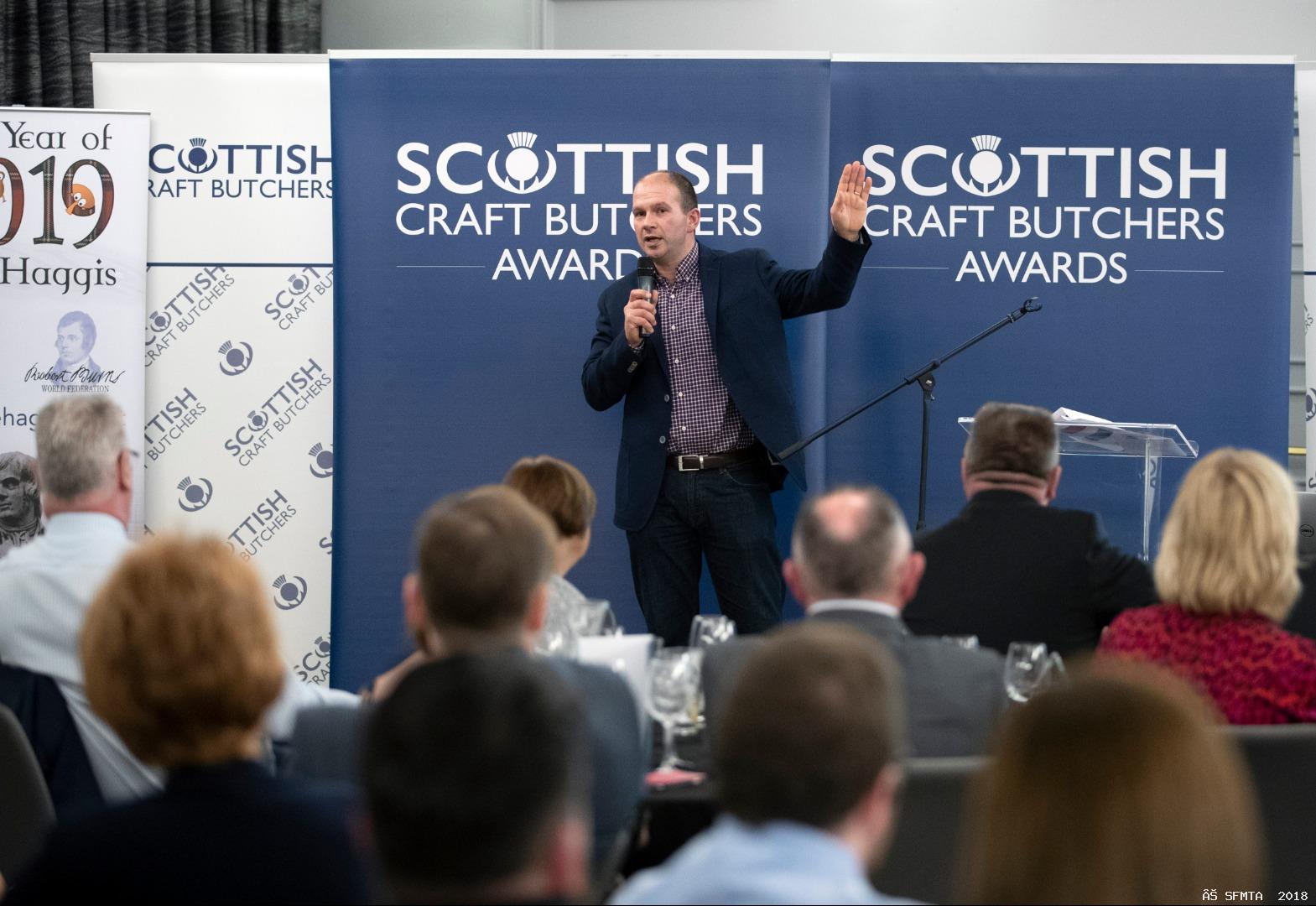 Ed Garthwaite, Blacker Hall Farm, Wakefield
Blacker Hall Farm came into the Garthwaite family in 1901. They were originally tenant farmers and subsequently the land owners. According to 'The History of Blacker Hall' by Jean Garthwaite, the attraction was partly due to the family brewery, The Oak Brewery.

Edward's father John, and his mother Anne, embarked on a journey together. With farming deep in their blood and a drive to do the very best for their four children, they followed John's ambition of selling their own meat directly to the public.

In 1999, the family set out to renovate the cow barn at Blacker Hall. They felt it was the right time to make a start with second daughter Helen's degree in Food Science and both Edward and Mary studying Agricultural Business Management at university.

And so what began originally as a farming enterprise to support the family brewery evolved into a gastronomic destination with a strong focus on provenance. Blacker Hall Farm Shop and Barn Café is now the weekly destination of some 7000 customers every week and we look forward to hearing how Ed, his wife Cheryl and the team make it all tick.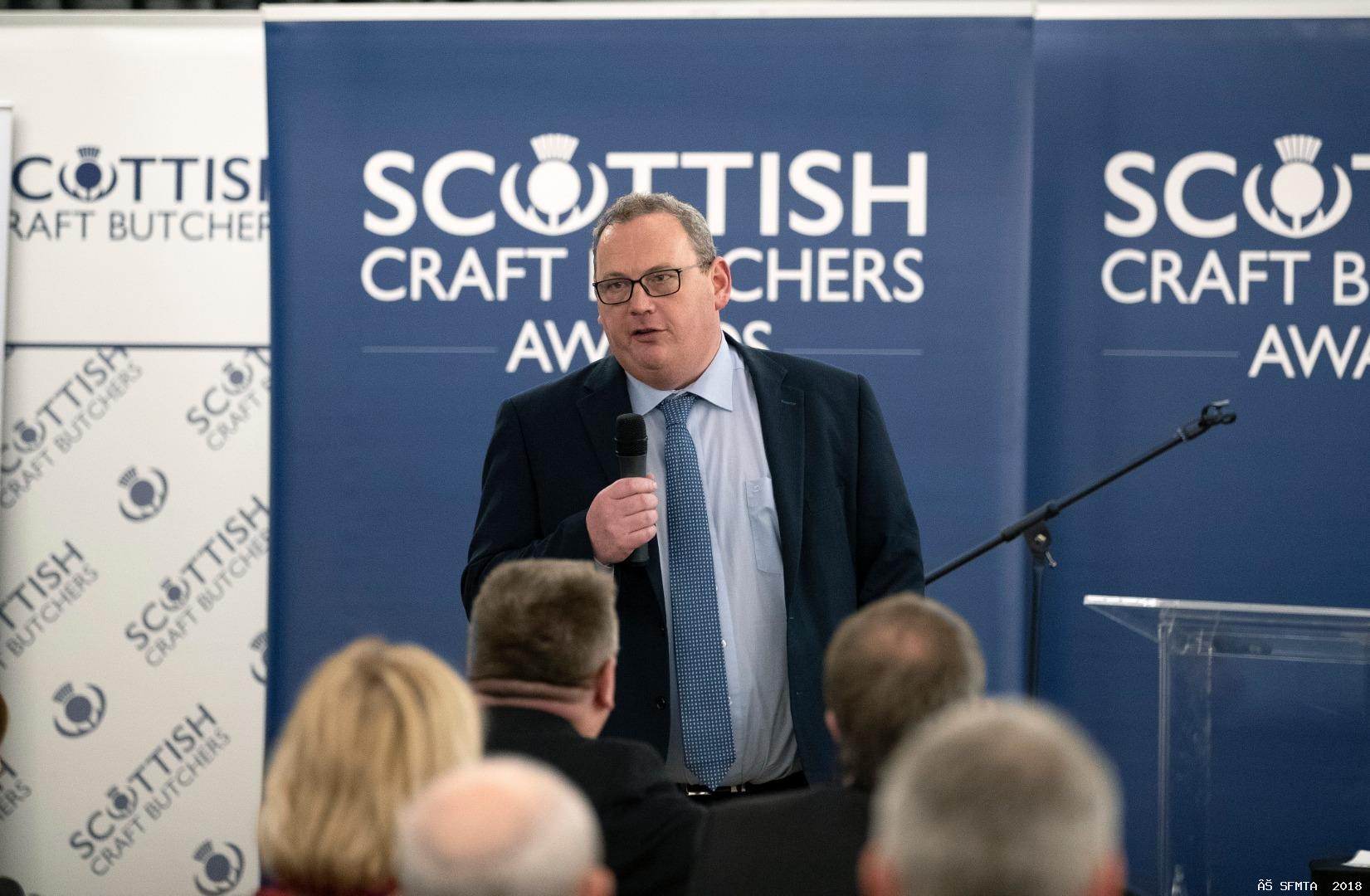 Pat Whelan, James Whelan Butchers, Clonmel
Butchering goes back five generations on his mother's side. His parents opened the family's first butcher shop in Clonmel in 1960. Pat worked in the business as a youngster and has been immersed in the world of meat since he was young child.

In the 1970s, Dunnes opened the Oakville shopping centre in Clonmel, and James Whelan's signed up as a tenant, retaining the town centre shop.

Pat trained as a butcher in the Clonmel stores, but moved to Dublin to study business. After a few years working elsewhere in the retail industry, he returned to take over the family business in 1999.

The business grew on and offline throughout the recession. It partnered Avoca in 2011, before being bought by Dunnes Stores in 2015.

Pat now oversees the integration and rollout of the butcher business into Dunnes. He says "I couldn't see a downside to it. They were allowing me to stay on, grow the business, and they didn't want to interfere in any way. The opportunity was too seductive."

Presentations and audio of the speakers` addresses can be found on the SFMTA Members Only website.

Related Stories


views: 2,090