MEMBERS AT BBC GOOD FOOD SHOW
Friday, 18th Oct 2013
SFMTA members featured on the Quality Meat Scotland Stand at the BBC Good Food Show held in the SECC, Glasgow on 18th, 19th and 20th October 2013.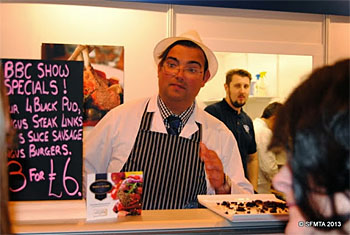 As well as running counters, the three members on the QMS stand also gave cutting demonstrations.

Taking part were Stewart Collins from Muirhead, Nigel Ovens from Mearns T McCaskie in Wemyss Bay and Derek McIntosh from Hopetoun Farm Shop. Chief Executive Douglas Scott assisted with commentary.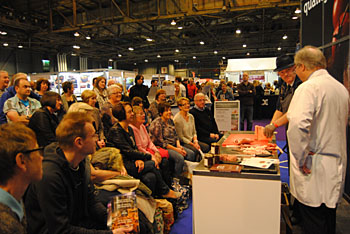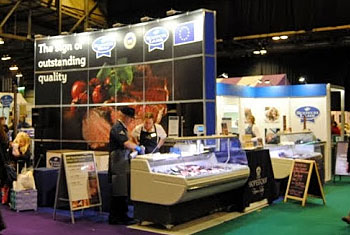 Elsewhere at the show other members had stands - Steve Mitchell of Buffalo Farm, Andrew Ramsay of Ramsays of Carluke, We Hae Meat in Girvan and corporate members, Kellys Turkeys.










views: 2,490