Lamb goes Giddy Up
Tuesday, 21st Jun 2016
Above: Nigel Ovens of Mearns T McCaskie with the product chosen by National Sheep Association officials


Maybe unlikely to be as big as Millie Small's 60s hit 'My Boy Lollipop' this summer Scottish butchers are hoping Lollipops will set their world on fire and make Lamb the one desire. Lamb Lollipops with a garlic and herb crust are an innovative product devised by Wemyss Bay's Nigel Ovens of Mearns T McCaskie that came out top in a recent Scottish Craft Butchers Lamb Product of the Year competition.

My Boy Lollipop
My boy lollipop, Nigel, has enjoyed a string of meat industry successes including the current Scottish Haggis champion but this time the winning formula came in the form of French trimmed lamb cutlets in a garlic and herb crust. As a condition of entry the winning recipe was bought off the winner, made into a poster and distributed to all 400 Scottish Craft Butchers members along with the recipe, production method and the secrets in the crumb.

Above: Helen Ovens of Mearns T McCaskie displays the product


The tasty product on a natural stick really caught the eye at the evaluation held at the City of Glasgow College. It wasn't an easy job to separate out some very good lamb products but the final decision went with the Wemyss Bay butchers' product. The judges included National Sheep Association (NSA) members Maimie Paterson and George Milne who selected the winner from a host of serious contenders.

George Milne of NSA was delighted with the decision to award the Lamb Lollipop the Product of the Year title. He said:- "This is a great example of how producers want to see our product sold. These Lollipops are modern, convenient finger food and above all a great eating experience. I look forward to all Scottish Craft Butchers selling lots of the product this summer."

So far Lamb Lollipops are setting the world on fire in Wemyss Bay where customers of Mearns T McCaskie are certainly love them so.

Cooking instructions: place on a baking tray for 8 to 10 minutes at 180C or gas mark 4
Serve with creamy mash, green beans and a little redcurrant jelly, delicious!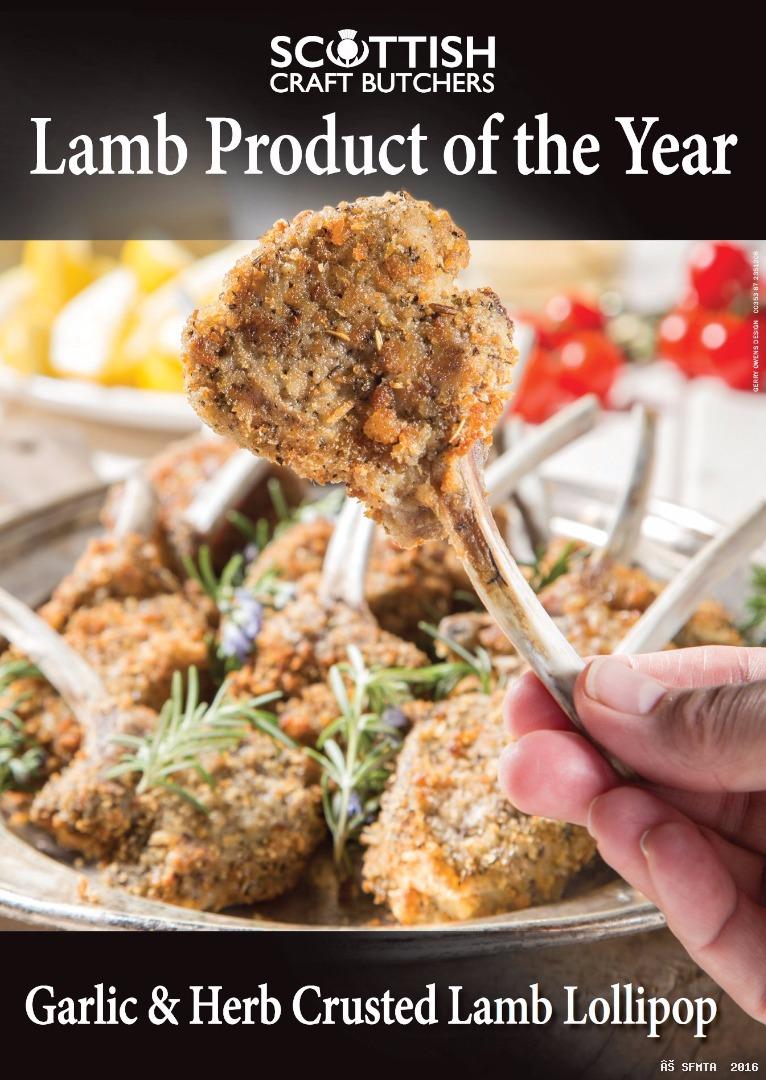 views: 3,025