Judging Day 2017 Craft Butcher Awards
Friday, 10th Mar 2017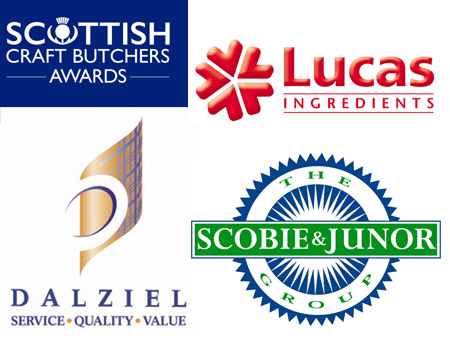 220 products from all over Scotland were submitted for this Craft Butcher Product Evaluation held at Dunfermline Athletic Football Club on Friday 10th March.

It is maybe early days for thinking of barbecues but Scotland`s Craft Butchers have already started thinking about products to cook on the barbie as soon as the sun comes out.

Barbecue Product evaluation sponsored by Dalziel Ltd.

Ready to Cook evaluation sponsored by Scobie & Junor

Ready Meals sponsored by Lucas Ingredients

Twenty judges munched their way through the day to reward butchers who made the tastiest and convenient products. Products were gauged to a Gold and Silver Award level.

Results will be announced at the Scottish Craft Butchers Trade Fair which will be held at the Dewars Centre, Perth on Sunday 14th May 2017.

A photocall will be held at the event when the sponsors will present the certificates. In each category there will be one overall winner which will be awarded a Diamond award.

Members can view products submitted on the Members Only website.
Link below.









views: 2,392