Elderslie Butcher lift top title
Monday, 8th Apr 2019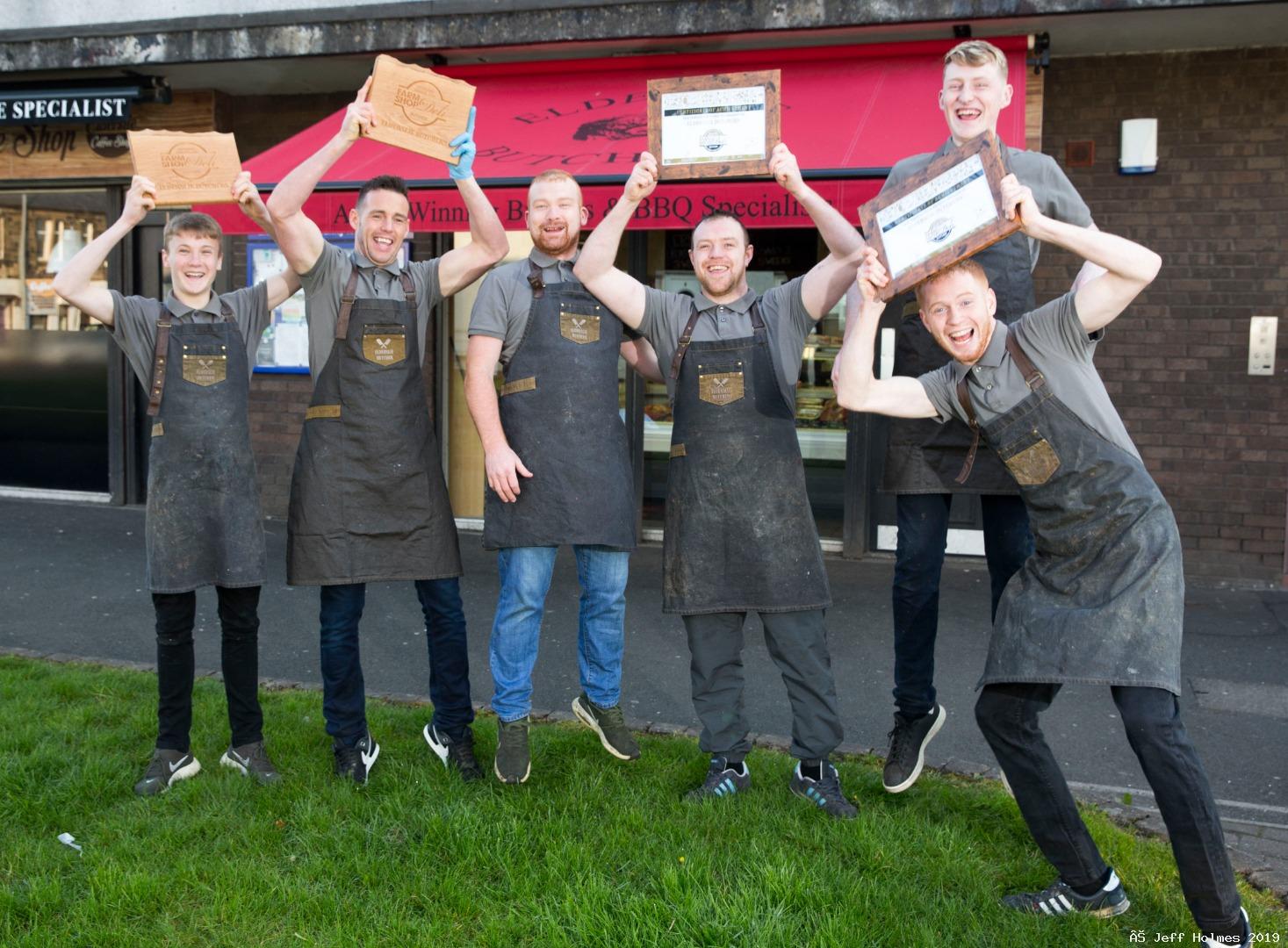 Well done to Gavin Colquhoun and his young team at Elderslie Butchers have been presented with the Butcher of the Year Award at the Farm Shop & Deli Awards 2019 held at the NEC Birmingham on Monday 8th April 2019.

Butcher of the Year

Winner:
Elderslie Butchers (Elderslie)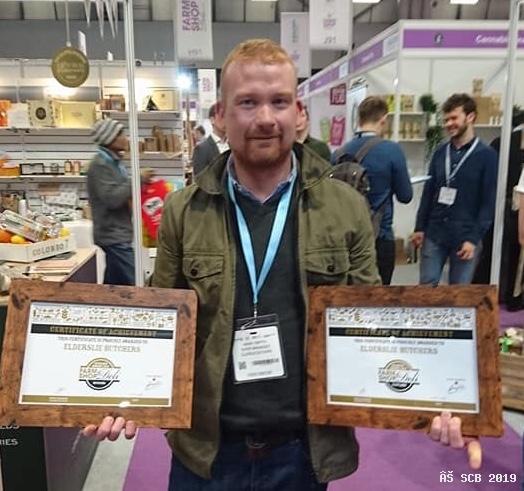 Commended:
Aubrey Allen (Leamington Spa)
Battlefield1403 Butcher (Shrewsbury)
Hugh Black & Sons Butchers Ltd (Bathgate)
Surrey Hills Butchers (Oxshott)

Congratulations to Hugh Black and Sons in Bathgate who were commended and worthy finalists.

Regional winners from Scotland across all the categories were:
Elderslie Butchers (Elderslie)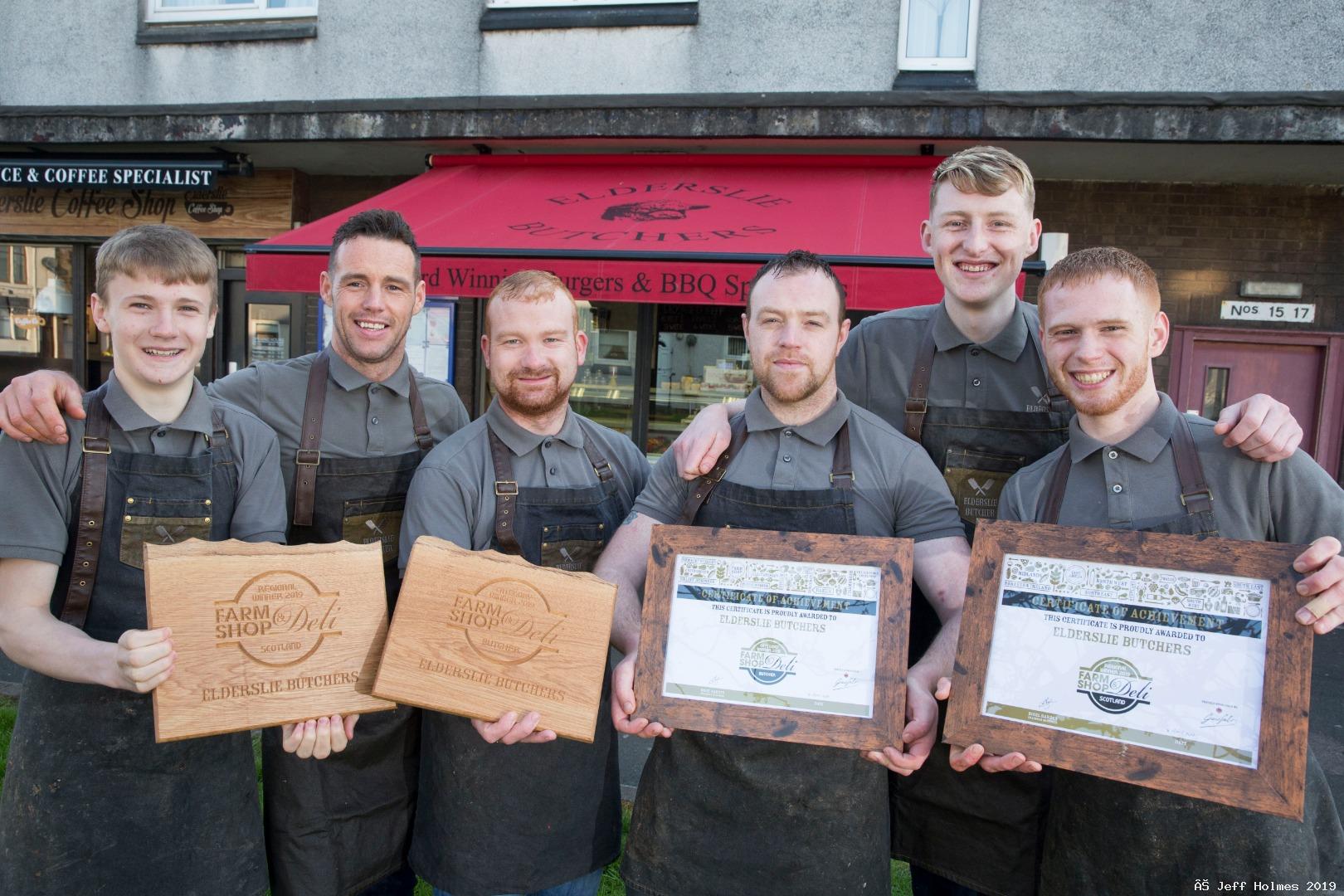 More about the judging process
A team of over 20 leading experts judged the entries online before coming together last November to deliberate and shortlist the contenders. During January and February secret visits across England, Northern Ireland, Scotland and Wales took place before the winners, and overall Retailer of the Year, were decided.

The coveted accolades celebrate the best specialist independent retailers with judges looking for the most impressive levels of service, product knowledge, initiative, innovation and community involvement.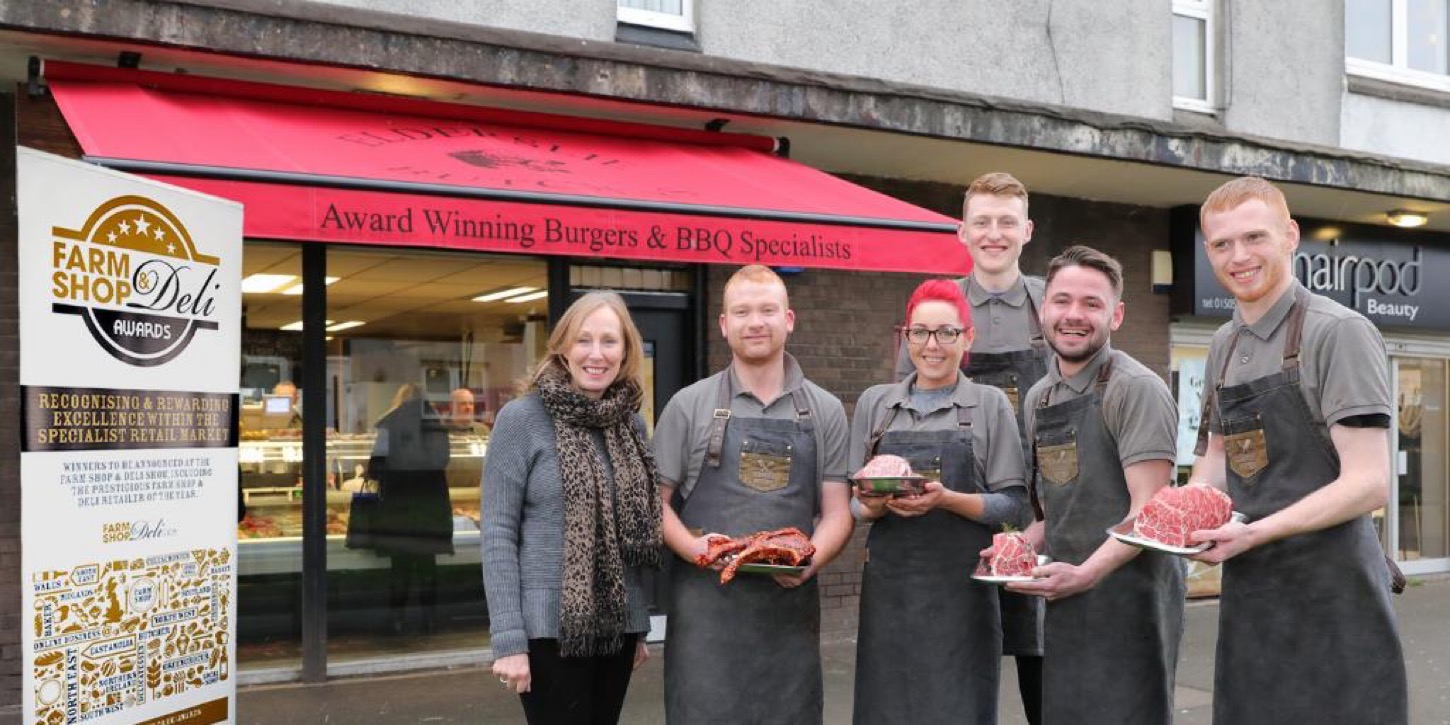 Nigel Barden, Chairman of Judges and Food and Drink Journalist and Broadcaster, says:
"More work than ever goes into the Farm Shop & Deli Awards, including an increased number of visits and more hours spent on the road for our judges. This gives the Awards even more kudos and esteem, as does the experience of our 20 judges who represent all aspects of the food and drink sector.
"Some of them are previous Retailers of the Year and appreciate how much benefit is gained by winning an award and the amount of work and expertise required to triumph. Winners and finalists get marvelous consumer and trade coverage, including a social media reach of 120,000 and a live announcement of the winners, and those shortlisted, at the Farm Shop & Deli Show at the NEC."

The show and Awards are organised by William Reed, who have over 150 years of experience to call upon."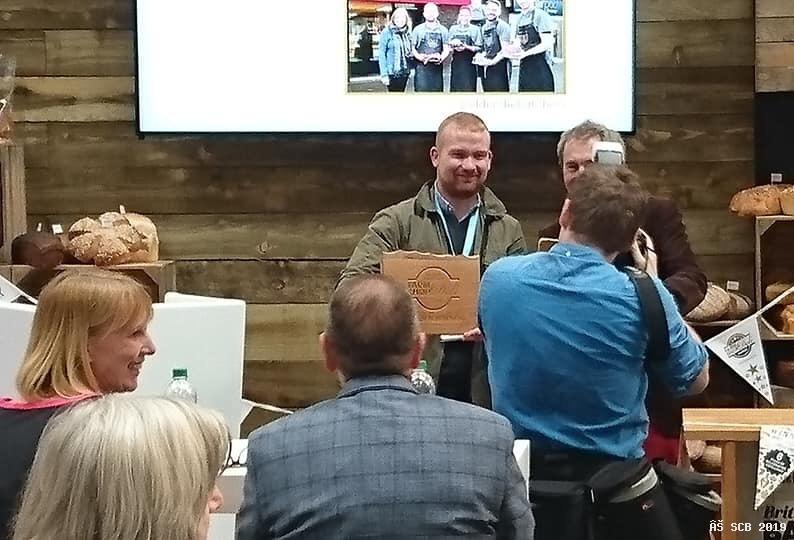 views: 2,458