DIGITAL PUSH FOR 2016
Monday, 28th Dec 2015
This recently refreshed brand provides the opportunity to connect with consumers in a new way, using Digital Channels to engage with consumers and drive business to member butchers.

Despite the fact that SFMTA is approaching its centenary in 2018 there is no reason why it cannot embrace modern marketing and accept that there is an immediate opportunity to use social media to significantly raise the consumer profile of Scottish Craft Butchers and in doing so deliver increased benefit for member butchers.

There is also a separate opportunity to redevelop the existing websites and in the future provide companion smartphone apps for iOS and Android. From January the SFMTA and Scottish Craft Butchers website will be combined to make it easier for all users to access information.

To assist with our ambitions we have engaged Miconex, a Digital Marketing company based in Perth with a wide range of digital marketing skills and experience promoting businesses, products and services.

Social Media
Social media provides the opportunity to directly engage with consumers on behalf of our members and drive consumers towards their businesses. This is a very visible way in which SFMTA can deliver value for our members. Strategy and activity will hopefully grow a significant central audience and greatly increase consumer's awareness of Scottish Craft Butchers as an organisation.

The existing SFMTA twitter account will be retained but used exclusively for industry matters. A new Twitter account has been created for consumer topics @ScoCraftButcher and you are encouraged to follow both.

With your help, we can make 2016 a year to remember and a platform to boost Scotland's craft butchers reputation as specialist meat suppliers of choice.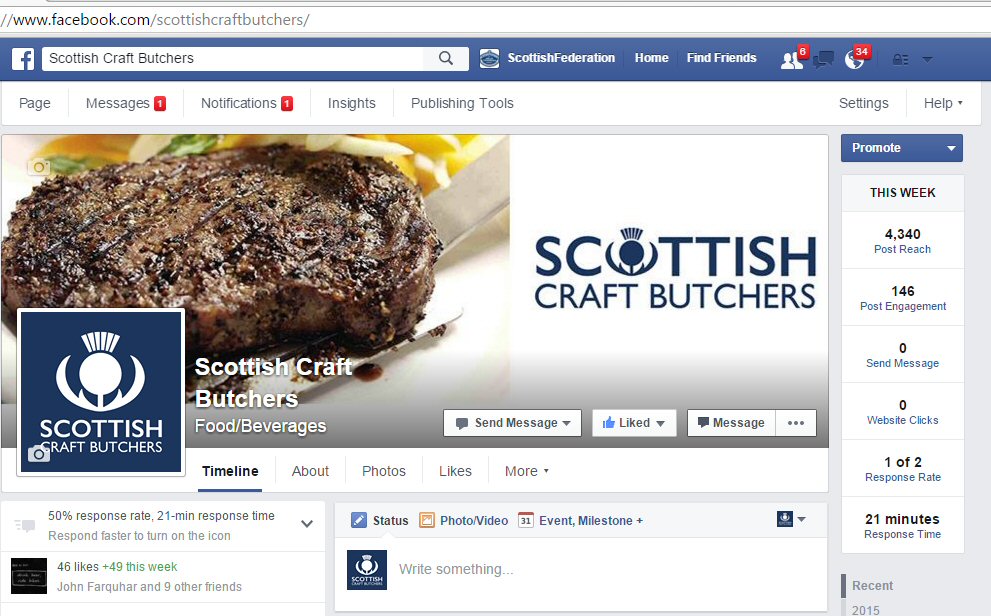 views: 2,823