Craft Butchers Trade Fair
Friday, 14th Apr 2017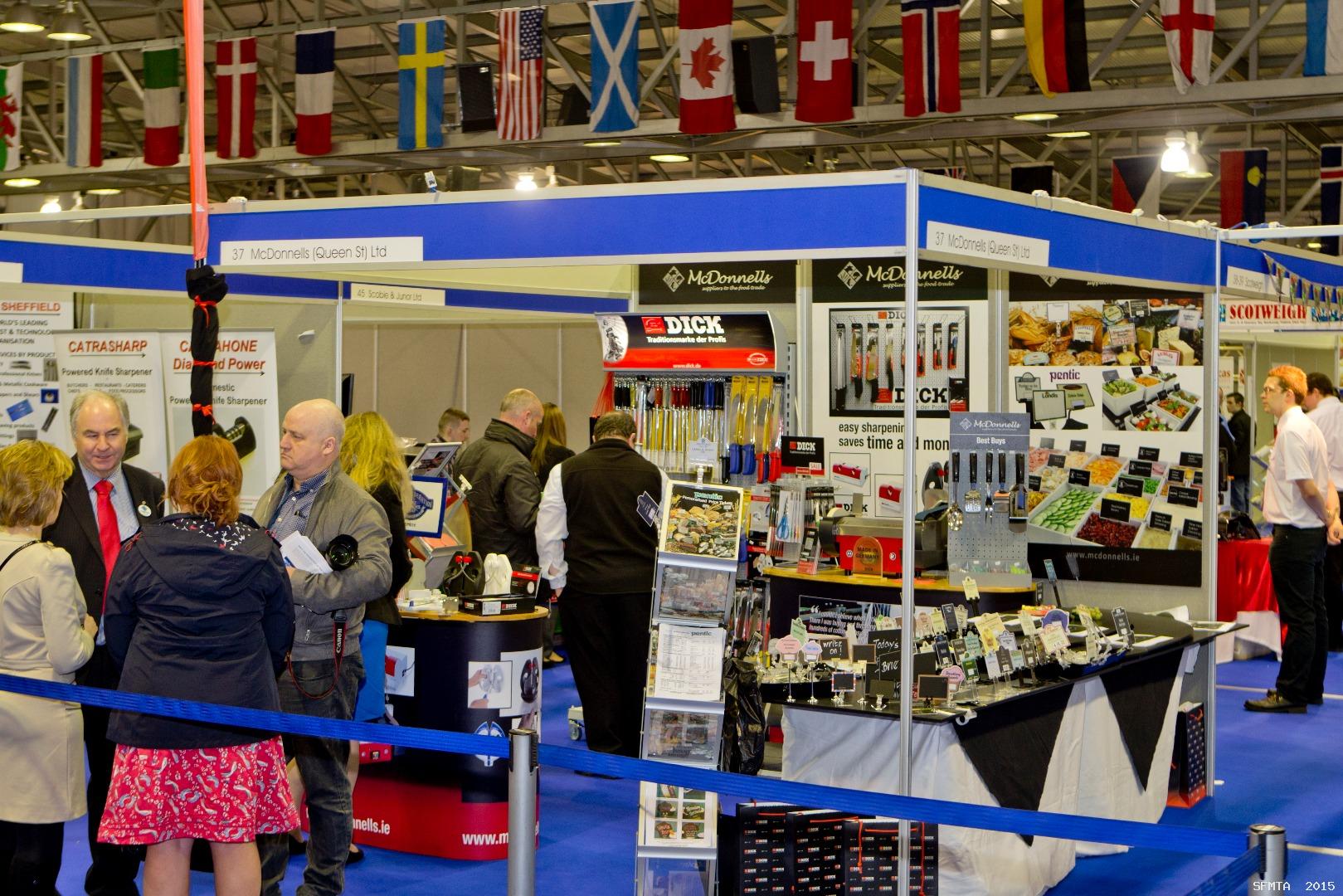 #Dewars2017

Stands are being booked up and plans are advancing towards the biggest event in the Scottish Craft Butcher calendar. The fair that is held every two years at Dewars Centre in Perth will be held on Sunday 14th May.

As well as trade stands the fair will host the finals of Meat Skills Scotland with both the Over 22 and Under 22 final taking place throughout the day. Thank you to the sponsors who have so far pledged their support namely, Dalziel Ltd., Clydesdale Bank, Lucas Ingredients, McAusland Crawford, Robertsons Fine Foods, Scobie & Junor, SQA, TPS Scotland and McDonnells (Queen St).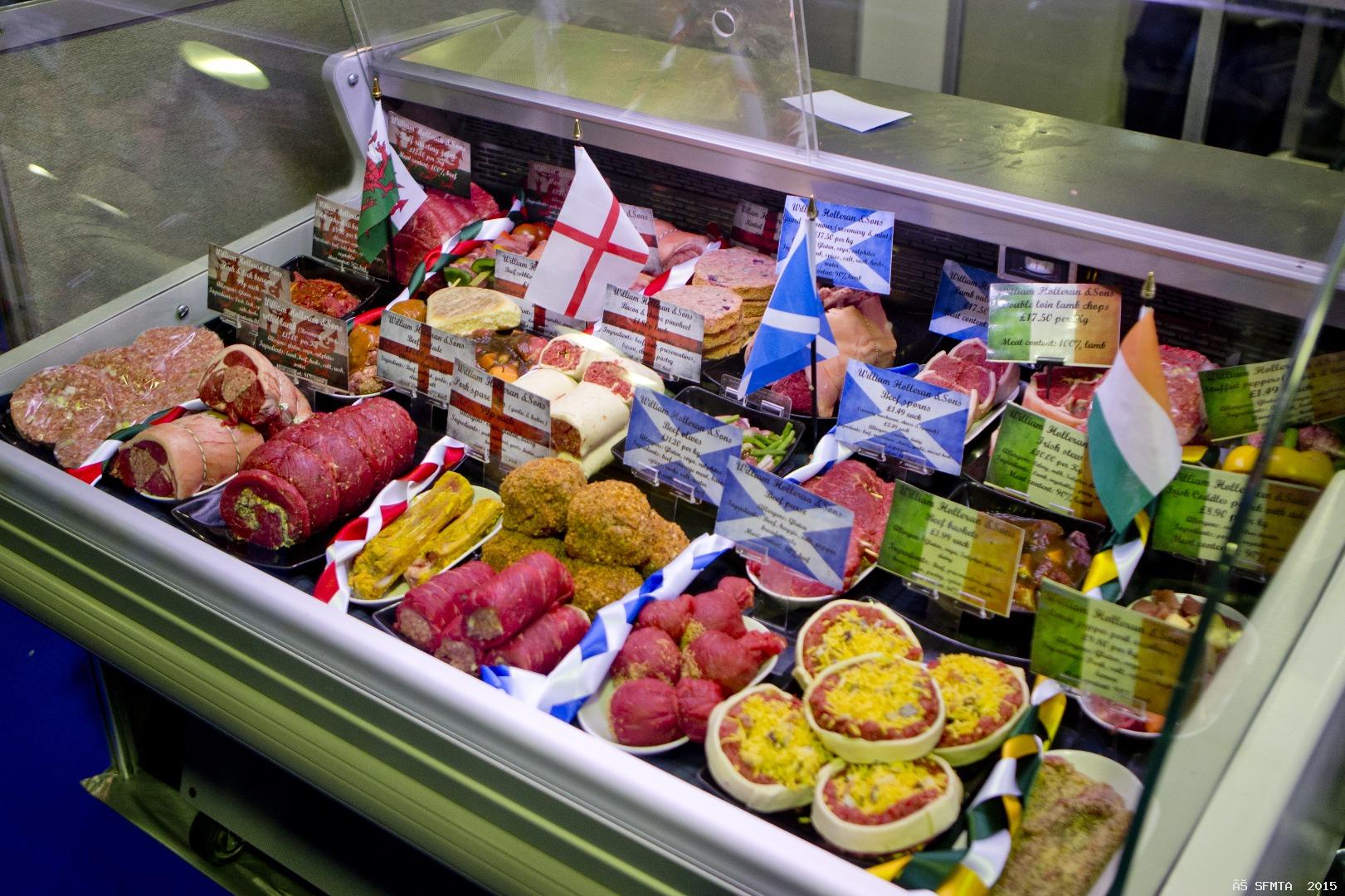 The Scottish Haggis Championship and the Lucas Ingredients sponsored Scottish Pork Sausage Championships will be judged on the day. Awards will be presented for the Craft Butcher Awards Barbecue Product, Ready to Cook and Ready Meals Evaluations, and training achievements to those completing Modern Apprenticeships.

2017_SHOW_DIRECTORY.pdf
Devro will take centre stage with a linking competition to see how many links challengers can link in one minute. They will put up a prize for this trade fair challenge in the hope of identifying candidates for an attempt later in the year, to the world record set by SFMTA member Tim Brown from Chorley. The record set at 62 in July 2016, broke the record of 54 set by Steven Cusack from Davidson Specialist Butchers in Inverurie at Taste of Grampian six weeks earlier. Since the volume of sausage meat required will need to be ready, those wanting to join in the challenge will have to apply. Entry forms for the Devro challenge will be circulated in the April Federation News.

A further major attraction at the Perth show will be a display by Garrett Lander from Limerick. When arranging a tour of butchers shops in the Republic of Ireland for members in 2015, Douglas Scott was advised to try and visit a shop in Limerick. When he called Garretts the man himself said that his shop should not be missed because he proclaimed it was "the best butchers in Ireland."

This was a claim that could not be disputed by the ten Scottish visitors when they called in on a Tuesday morning and it was suggested then that it would be a great idea to invite Garret over to Scotland to demonstrate his products and display techniques at the next trade fair. When Douglas contacted Garrett with the invitation, he was honoured to have been invited and readily accepted. Garret will start working on his display from 10.00am onwards and will be able to chat to attendees and answer their questions as he works.

Garrett Lander's reputation has been well earned and he has been honoured at the highest levels in the food industry in Ireland and on the other side of the world in Australia. Garrett's has been the recipient of numerous awards nationally including multiple McKennas' Guides Best in Ireland Awards, one of the most respected badges of merit in Irish contemporary food. We look forward to his visit.






EXHIBITORS

A E S (Equipment Cleaning) Ltd
A W Smith
A P Jess Ltd
Baro Lighting (UK) Ltd
Beltex Sheep Society
Bizerba (UK) Ltd
Capital Cooling Ltd
Clipper Tech Ltd
CATRA
Colin Hewitson KRH
Creation Social Media
Dalesman (Newcastle) Ltd
Dalziel Ltd
Devro (Scotland) Ltd
Failte Foods
Interface
Kelly Bronze (Scotland) Ltd
Lucas Ingredients
Manchester Rusk Co Ltd
Marshall Wilson Packaging Ltd
McAusland Crawford
McDonnells (Queen St) Ltd
Mrs Bridges
National Sheep Association
Paragon Products (UK) Ltd
Robertson Fine Foods
Scobie & Junor Ltd
Scotweigh
Silesia Grill Systems
TPS Scotland Ltd
Walkers Shortbread Ltd
Walters Turkeys
Watco Systems Ltd
Wm Sword Ltd
Wireless Monitor Alert (WMA) Ltd




views: 4,154