COOKING METHODS DVD ON THE WAY
Sunday, 15th Nov 2009
Following the last AGM Past President Wilson Ferguson approached Dalziel Ltd about the possibility of augmenting funds spent on promoting independent butchers. Dalziel's reacted giving SFMTA £10,000.

Promotions Convenor Duncan Mackenzie confirmed with Ian Darroch at Dalziel about how this should be spent but they left it open to the Federation members to decide.

The best way to spend this money was debated at SFMTA Regional Meetings in February and March. Sandy Crombie's idea of basic cooking methods of popular cuts on DVD gained approval from members. The disks can be used for staff training, shown in store on your own monitor, given to local schools, colleges or either given or sold to customers.

Sandy Crombie wrote the script and Anne Colquhoun, Divisional Leader/Senior Lecturer, at Universityof Abertay in Dundee agreed that one of their students, Nicola Cargill to be our demonstrator.

A kitchen at Abertay was used since a vast amount of space was required for preparation of products and for filming. The filming took place on Friday 13th and Saturday 14th November and the DVD is expected to be ready early in 2010.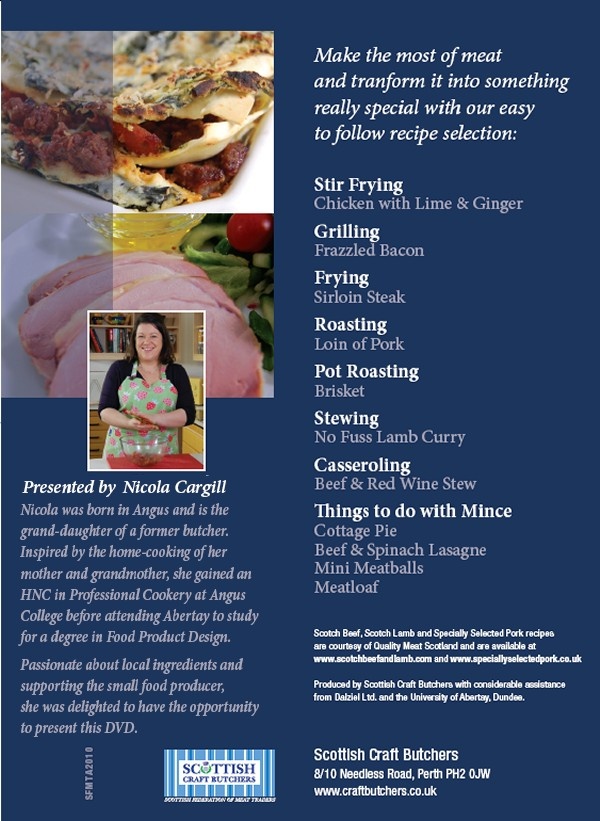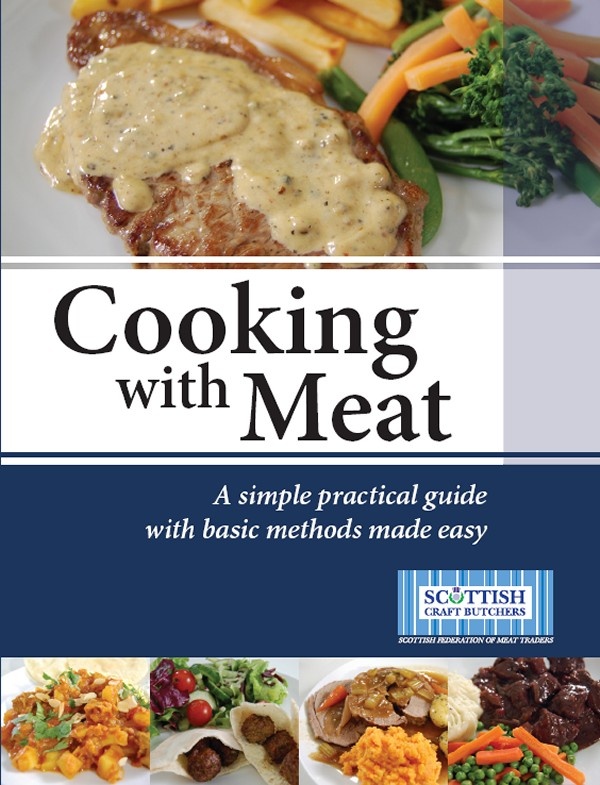 views: 1,768