Butchers At The Heart Of The Community on video
Friday, 13th Jul 2018
What a fantastic effort by butchers from across Scotland.

Here is a short video of those who gathered in Braveheart country to unite behind the campaign and raise money for community defibrillators.


Butchers At The Heart Of The Community launch
The initiative was developed by butcher Pamela Hunter from Hunters of Kinross Butchers and Carol Smillie, a keen supporter of the Save a Life Scotland campaign, joined around 30 butchers from throughout Scotland at the launch.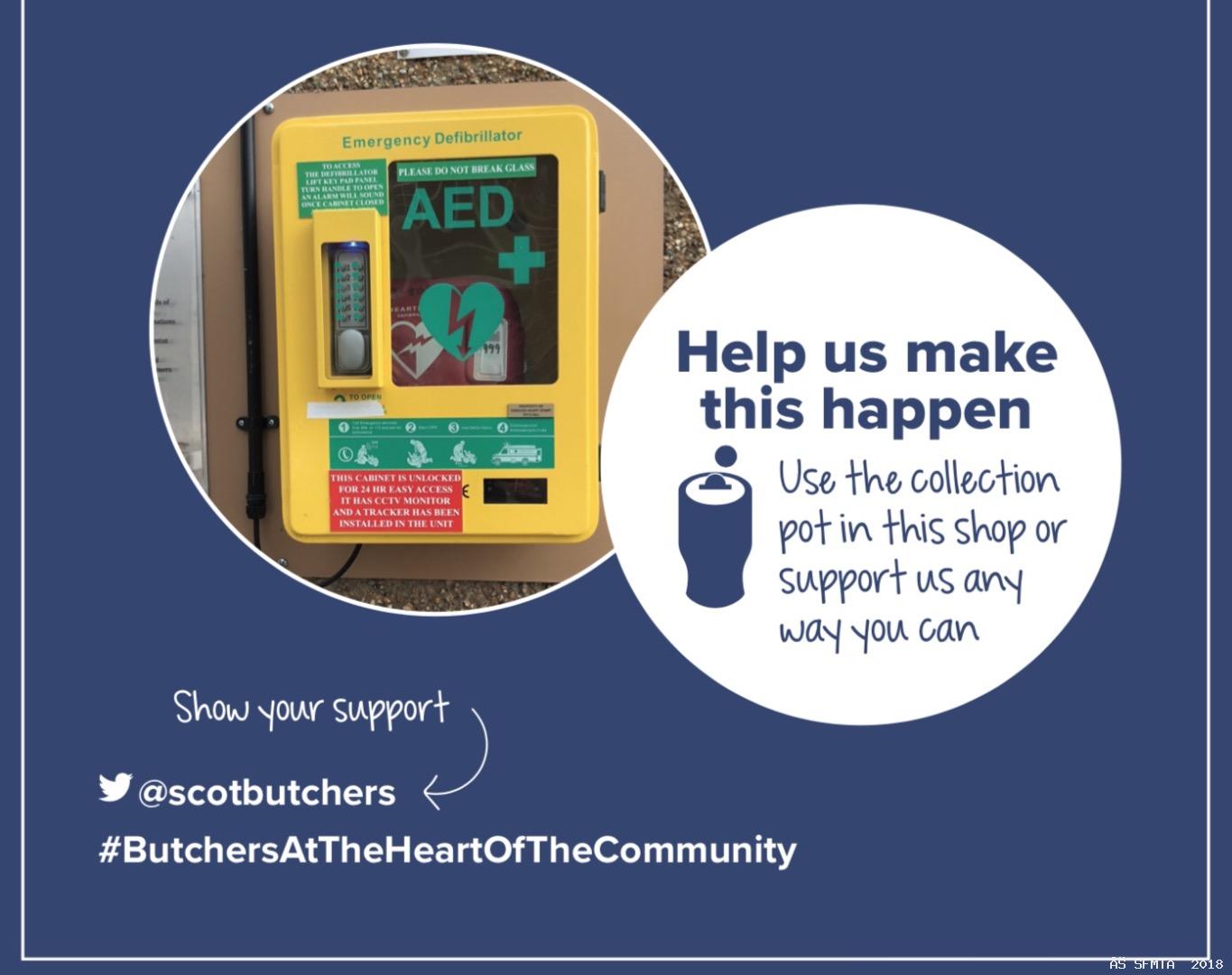 The main aim of the initiative is to help and encourage people living in communities throughout Scotland to be ready and confident to deliver CPR for someone who has suffered a cardiac arrest.

With 400 butchers within the network, the impact could be huge. Following the regional meetings 60 shops have shown interest in getting involved.

Are You In?
We're asking everyone in Scotland to get ready, don't put it on the 'to do' list, do it now.

Want to get involved? It's easy to get started and you're not on your own.

1. Email hello@savealife.scot or call the office 0131 242 6007 and we can link you up with a local group who will support you in getting a defibrillator and help teach your staff and community CPR.

2. Collection tins will be supplied for you and will be distributed through Scottish Craft Butchers.

3. Keep in touch with us and we'll let everyone know what you're doing through media and social media – you too may see the 10% increase in custom that Hunters did!

Saving lives from cardiac arrest begins with you in your community, are you in? www.savealife.scot


Related Stories


views: 1,473