Braveheart launch for Butchers Project
Wednesday, 27th Jun 2018
Butchers across Scotland are uniting behind a campaign launched today which will see them raising money for community defibrillators

The idea behind the "Butchers at the Heart of the Community" initiative, supported by Scottish Craft Butchers, the Scotch Butchers Club and Save a Life Scotland, was started by butcher Pamela Hunter from Hunters of Kinross.

TV presenter Carol Smillie, a keen supporter of the Save a Life Scotland campaign, joined around 30 butchers from throughout Scotland to form a huge heart for photographers at the launch today.

The main aim of the initiative is to help and encourage people living in communities throughout Scotland to be ready and confident in delivering CPR (cardio pulmonary resuscitation) for someone who has suffered a cardiac arrest.

In December 2016, a regular and popular customer of Hunters picked up his order and headed off to celebrate the new year. He never returned to the shop after suffering a cardiac arrest and it was his wife who told the team at Hunters, the awful news.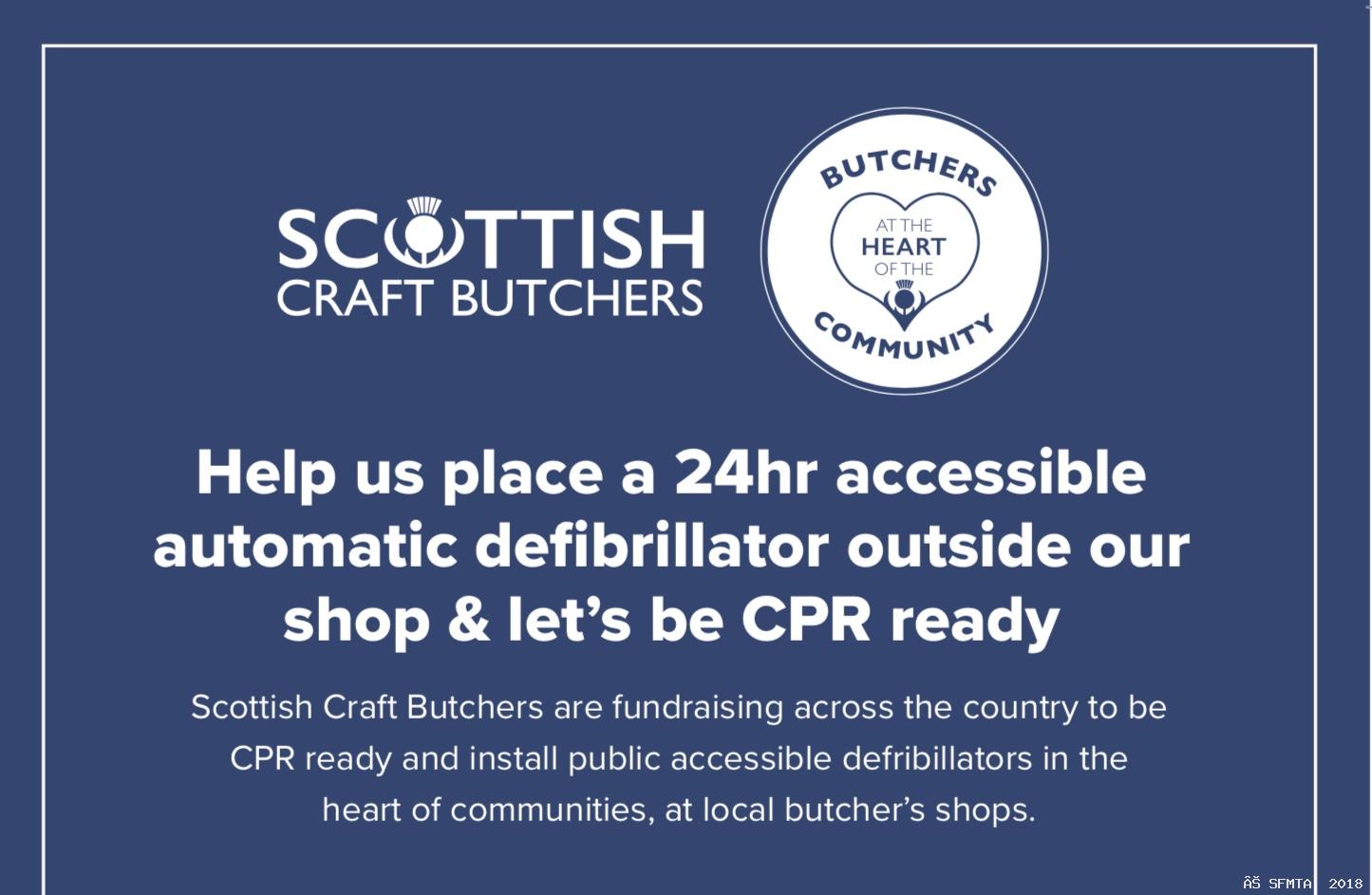 Since then, Pamela has worked tirelessly in her community, running raffles and special events to raise funds to buy a 24hr public accessible defibrillator, which is now located outside their shop.

Following the success of the fund-raising project by Hunters of Kinross, the initiative is now being rolled out across Scotland. The Scottish Craft Butchers and The Scotch Butchers Club, run by Quality Meat Scotland (QMS), who collectively have a network of over 400 butcher members, are now partnering with Save a Life Scotland to encourage members to take part and help save lives in their local community.

Butchers across Scotland are now being encouraged to pledge "I'm in" and display collection tins in their shop to support the campaign. Over 50 Scottish Butchers have so far have signed up to the campaign.

The project is not only about providing a defibrillator to communities, but training for both staff and customers on how to use them and deliver CPR. Butchers interested in getting involved should contact Save a Life Scotland on 0131 242 76007 or email hello@savealife.scot. Collection tins will be supplied by Scottish Craft Butchers and the Scotch Butchers Club.

After losing a good friend and customer, Pamela Hunter of Hunters of Kinross Butchers felt that as a small business they needed to do something for their community.

"Cardiac Arrest in Scotland is much more common than we first thought. There is an average of 70 out-of-hospital cardiac arrest each week and on average only four people survive. We wanted to help do something about this," she said.

"Once our customers knew what our plans were and how it could help them, money came flowing in. Not only from customers but local clubs, organisations, the community council, dentists and sports group. We also asked for help from Scottish Ambulance service to provide CPR training in our community."

The Project in Kinross has been a huge success, there are now five 24hr public accessible defibrillators around Kinross along with a group of volunteers- Scottish Ambulance First Responders group.

"We`ve not finished yet, we want to take it out to the wider area of Kinross-shire and our high Streets across Scotland. They have high foot fall so I`d like to see every single butcher shop with a Defibrillator outside on the wall with butchers and staff CPR ready until help arrives. We Can Do it!" she said.

Douglas Scott, Chief Executive of Scottish Craft Butchers said:-

"This project is all about enabling butchers to save the lives of people in their community. Raising money to provide defibrillators and training staff on how to do CPR.

"We are not all experts in knowing what to do in cases of emergency. We need to dispel the fear caused by lack of knowledge. There is no need be a paramedic, we just need to know what to do and address lack of confidence.

"Butchers care about their customers and this is just another example of how much they matter to them," he added.

Alan Clarke, Chief Executive, QMS said:

"Butchers throughout Scotland play a very important role in their communities and that really shines through in this initiative which could make a real impact and save lives. I am sure that butchers throughout Scotland will throw their weight behind this campaign."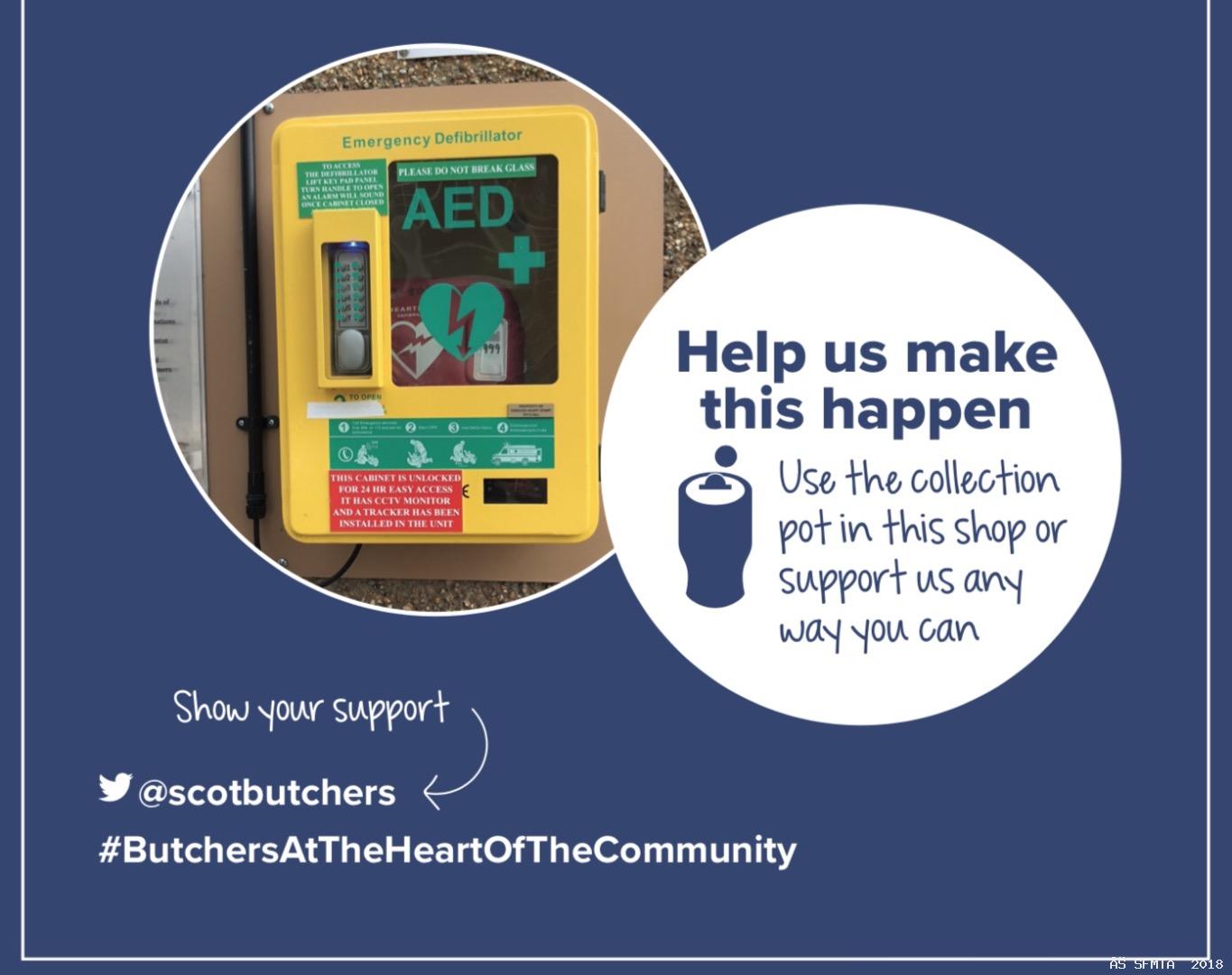 Lisa MacInnes, Director of the Save a Life Scotland campaign said:

"Someone who is having a cardiac arrest needs immediate help, you cannot make the situation worse for them and so saving lives from cardiac arrest really does begin in the community. Our partners are proud to support the Scottish Craft Butchers network and their great campaign. Butchers are trusted, respected and are leading the way, helping Scottish communities become CPR ready."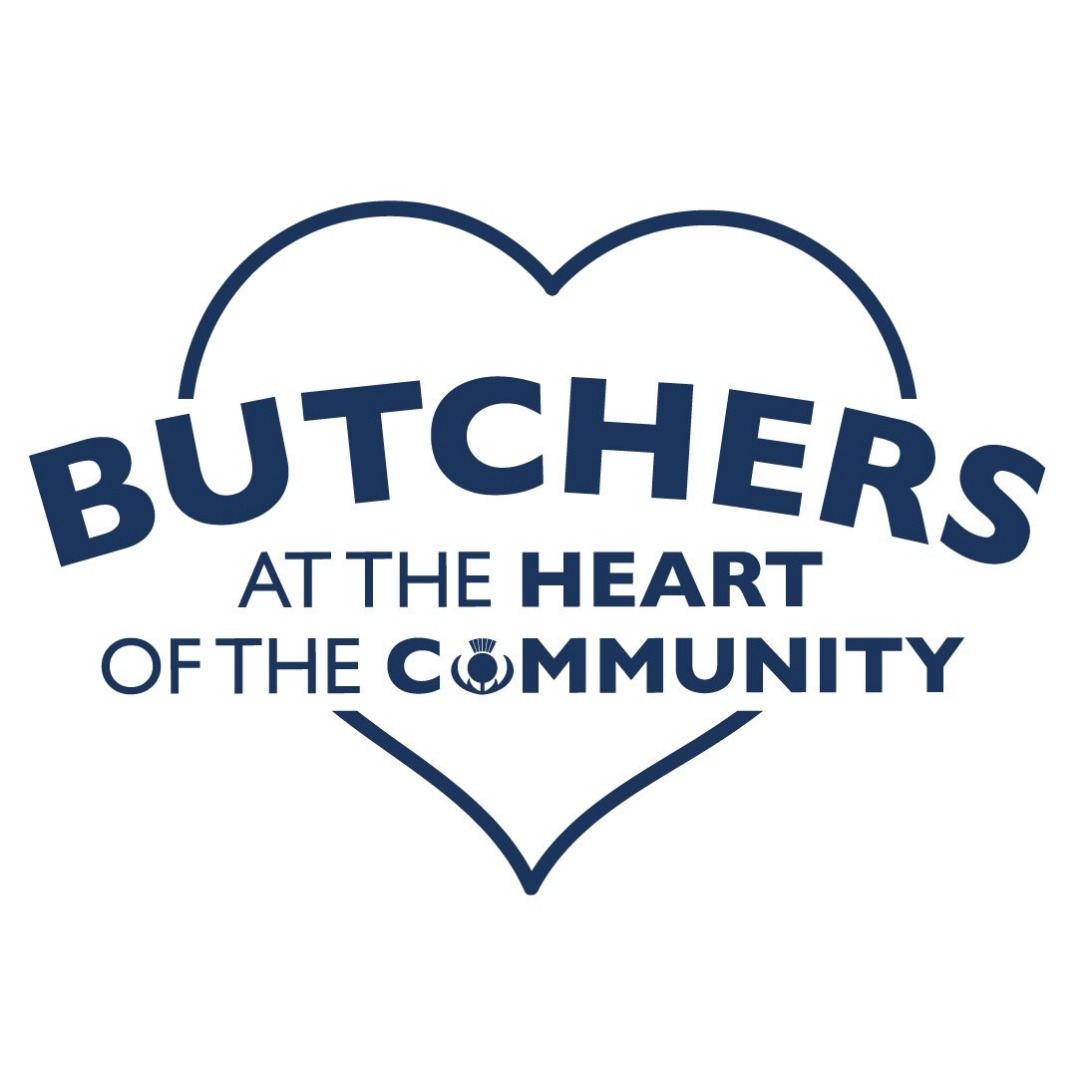 Related Stories


views: 7,560