BUTCHERS SHOP OF THE YEAR 2008
Monday, 17th Nov 2008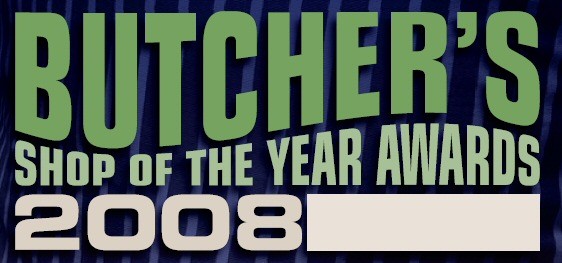 The Finalists in the Meat Trades Journal Butchers Shop of the Year Awards were celebrated at a lunch at the Sheraton Park Lane Hotel in London on Tuesday 18th November 2008.

Scotland was well represented in the UK Young Butcher of the Year Category with three out of the five finalists coming from north of the border. As well as winner Alan Elliot, Stephanie Craig (Pauls Quality Butchers, Bonnybridge) and Gary Raeburn (Forbes Raeburn, Huntly) made the final.

John Lawson from Uphall was a finalist in the Innovation of the Year category.

Set up in 2006 especially for independent butchers and those who run farm shops these award has evolved from the long running and popular Top Shop Awards. Butcher's Shop of the Year assesses the best businesses in Northern Ireland, Scotland, Wales and the English regions as well as seeking out the top farm shops.

The Scottish Butcher Shop of the Year, sponsored by the QMS Scotch Butchers Club had three Finalists.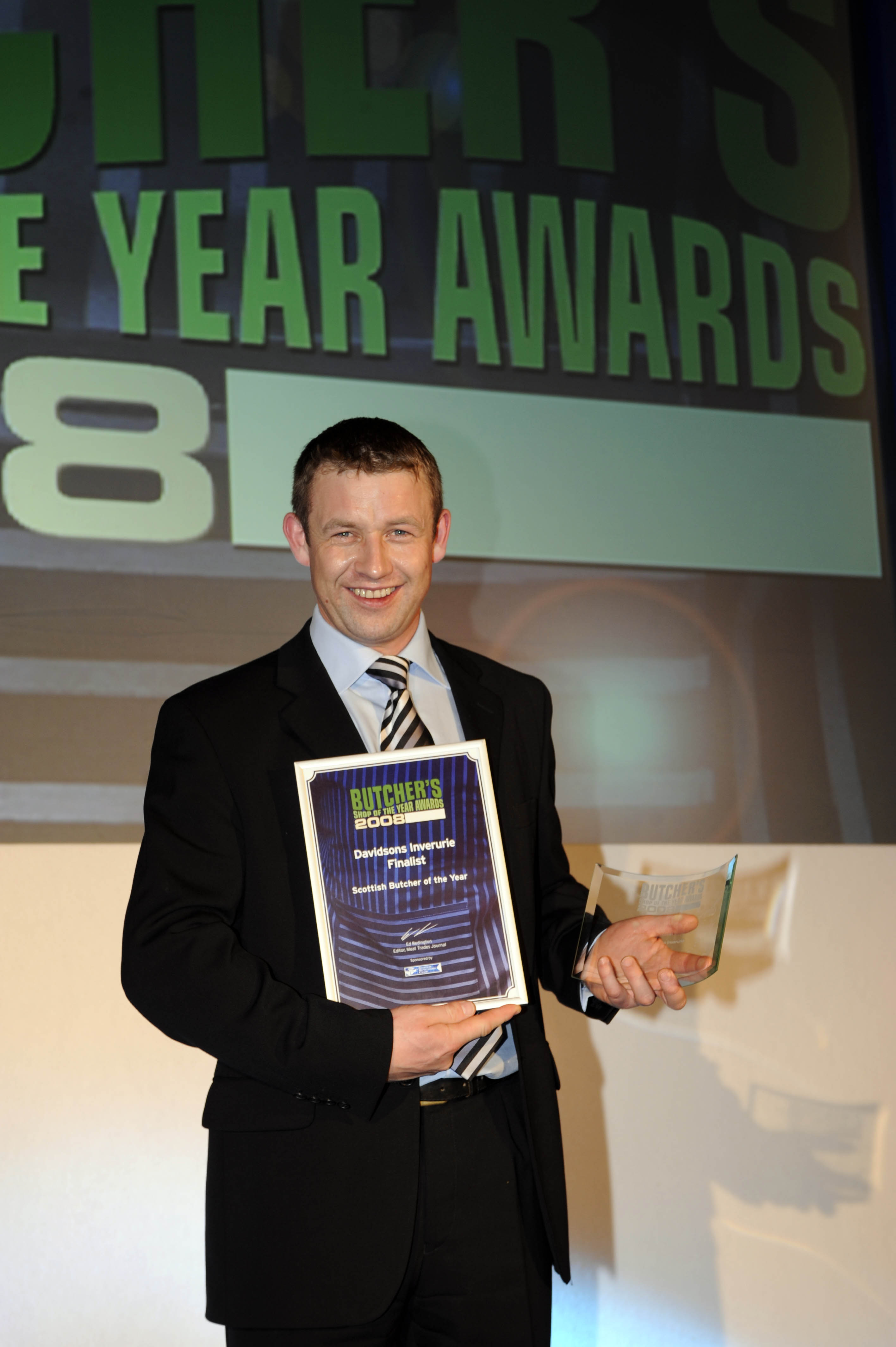 Winner: Davidson Specialist Butchers, Burn Lane, Inverurie

Well known for quality meat production. Local people are knowledgeable and demanding when it comes to shopping. They are not disappointed at Davidsons Specialist Butchers - a smart shop just off the town centre that John Davidson has owned for four years.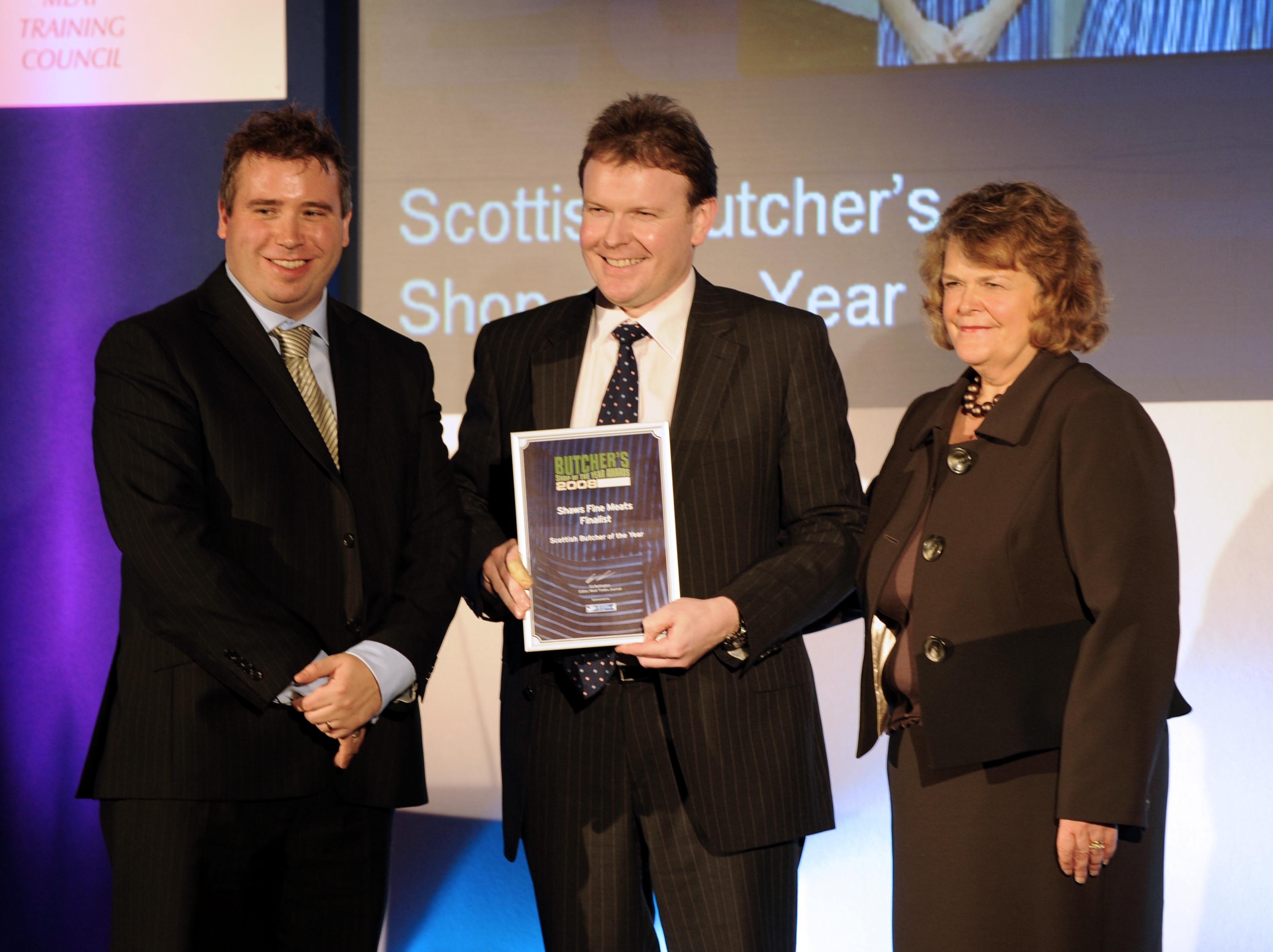 Finalist: Shaws Fine Foods, Market Place, Lauder

Shaws Fine Meats, Lauder were described - A fabulous array of value added products greets the visitor at Shaws Fine Meats in the Scottish Borders town of Lauder in Berwickshire. Owner George Deans has done a fantastic job in developing his business along with his 16 year old son, Andrew making his mark with some lovely meat ticket designs. The inside looks very modern and the outside is refined and entirely in keeping with the other traditional buildings in the town centre.
Finalist: J Patrick & Sons, 334 Main Street, Camelon

Brothers Jim and Robert had one of the smallest butchers shops in this year's competition in Camelon. A beautifully organised shop with only 180 square feet of sales area is well used with a lovely meat display laid out in clean, uncluttered lines. Behind the scenes a preparation area supplies not just their own shop but also have a thriving wholesale trade for 20 other businesses.










views: 2,042