BRITISH PIE AWARDS SUCCESS
Thursday, 23rd Apr 2015
Less than 24 hours after the church had hosted the judging of over 800 pies the floor space was transformed to host the presentation.

The greatest success to be won by a Scottish piemaker was achieved by Paul Boyle of Boghall Butchers. The two time Scotch Pie World Champion entered the product that won the 2014 Year of the Haggis Product - a Chicken Balmoral Round and the judges in Leicestershire were equally taken by the product and awarded it the Championship in the Chicken Pie Category.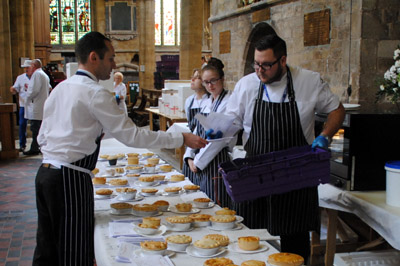 Paul also picked up a championship title in the any Pasty category for his Apple and Sultana Pasty and then new fewer than four reserve championships for Apple Pie, Lamb Hotpot Pie, Steak and Kidney Pie and Vegetarian Haggis Pie. There was also a third place in the Fish Pie category.
The only other Scottish butcher picking up a top three prize was John Lawson from Uphall for their Venison Pie, reserve champion in the Speciality Meat category.

Congratulations to Paul and Christine Boyle (pictured above) who put a huge effort into making and taking the pies to Melton Mowbray, the 'rural capital of food'.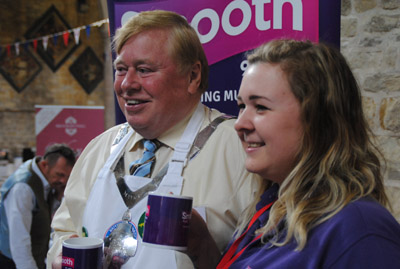 views: 2,300