A Competition to find Scotland`s Best Pork Products
Friday, 28th Sep 2018
The method of announcing results will copy that used over the last two years with the Savoury Pastry evaluation results. These will be announced on Sunday 6th January on Facebook, Twitter, Instagram and on www.craftbutchers.co.uk

Last year's experience of "Results Night" was extremely positive with a huge amount of activity on members' social media pages and a considerable amount of anticipation and excitement!

We will have the major winners photographs professionally taken with the products for use in PR. These can be for members own use as well as hopefully used by media. To boost the potential publicity we have commissioned Maureen Young PR to issue press releases to the local media for all winners.

This will give the winning pork products a tremendous profile, so we hope as many members as possible enter these product evaluations. They should provide a shop window for products customers will be thinking of in January. Those who are addressing their indulgences over Christmas and want to lose weight will be interested in lean pork products.

Please take this opportunity to highlight products you make or have some concept of.

Entry forms and example judging sheets are downloadable below.

A COMPETITION TO FIND
SCOTLAND`S BEST PORK PRODUCTS
One Diamond Award will be presented for the best product.
Gold and Silver Awards to all those worthy of such recognition.

To be held on Thursday 1st November 2018
Forth Valley College, Stirling Campus, Drip Road,
Stirling, FK8 1SE, Tel: 01786 406000

CONDITIONS OF ENTRY

1. Entries will only be accepted from members of SFMTA.
2. Each entry must be made by the retailer or his staff and use Specially Selected Pork.
3. Each entry must be a typical example of the product as sold in the member's retail premises.
4. Labels will be sent to attach to your entries. If you do not receive your labels
by 29th October phone 01738 637472.
5. Full cooking instructions are required for each product with an indication of allergens and % pork content.
6. Only products which require further cooking can be entered.
7. Sufficient product must be provided to allow judging. e.g. four burgers, 1lb sausages, 2 samples of the meal.
8. Nowhere should business names or identifiable brands be used on packs.
9. The organiser cannot accept responsibility for loss, late arrival or damage in transit.
10. Entries cannot be returned and will be disposed of after the event.
11. The entries will be judged by a panel of judges.
12. The judges` decision is final and no correspondence can be entered into after the event.
13. Entries, successful or otherwise, will not be returned.
14. Entry is £15 per product and completed entry forms should be submitted to the Scottish Federation of Meat Traders` Associations by Friday 19th October.
15. Entries must be delivered to Forth Valley College, Drip Road, Stirling, FK8 1SE on Thursday 1st November between 9.30am and 4.00pm.
16. Results will be on www.craftbutchers.co.uk and Facebook on 6th January 2019. Awards will be posted out to winners the next day.
17. Awards must be described with the prefix 2019.


PORK_PRODUCTS_JUDGING_FORM.pdf
PORK_PRODUCTS_ENTRY_FORM.pdf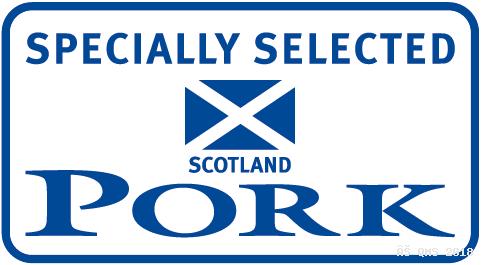 Related Stories


views: 1,344