2018 Craft Butcher Chicken Pie Awards
Sunday, 7th Jan 2018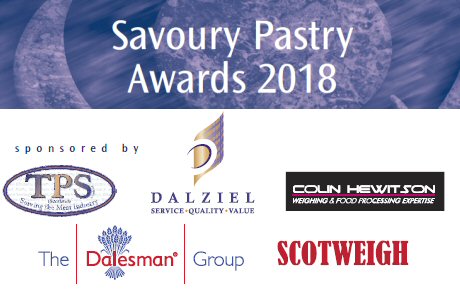 Hugh Black & Sons' chicken and smoked ham hough pies have been judged the best chicken pies in Scotland!

The meaty favourites have scooped a coveted Diamond Award in the Scottish Craft Butchers Savoury Pastry Products Awards 2018 - the highest possible recognition from the industry evaluator.

Being judged to have the best chicken pie in Scotland will turn the public focus on the butchers business which has a chain of 12 shops throughout the central belt and Fife - from Cambuslang to Cowdenbeath - in addition to their production factory at Bathgate.

54 Chicken Pies entered the product evaluation held at Dewars Centre, Perth on 1 November. The judges awarded: 1 Diamond, 20 Gold, 21 Silver.
| | | |
| --- | --- | --- |
| DIAMOND AWARD | BUSINESS NAME | TOWN |
| Chicken &. Smoked Ham Hough in a Cream Sauce Pie | Hugh Black &. Sons | Bathgate |
| GOLD AWARDS | | |
| Chicken &. Mealie Pie | A &. G Collie | Kemnay |
| Individual Chicken Pie | A &. I Quality | Culloden |
| Sweet Chilli Pie | A E Brown &. Son | Turriff |
| Chicken, Haggis in a Peppercorn Sauce Pie | A J Learmonth | Jedburgh |
| Chicken, Leek &. Bacon Pie | Anderson Quality Butchers | North Berwick |
| Festive Pie | Bel`s Butchers | Edzell |
| Chicken &. Mushroom Pie Carbonara | Boghall Butchers | Bathgate |
| Shredded Chicken Burrito Pie | D H Robertson | Arbroath |
| Chicken &. Bacon Pie | Dunnabie Farm Shop | Annan |
| Chicken with Mushroom and Red Peppercorn Sauce Pie | Elderslie Butchers | Elderslie |
| Balti Curry Chicken Pie | Grossetts of Tayside | Dundee |
| Chicken, Bacon &. Mozzarella Pie | J B Houston Butchers | Dumfries |
| Chicken Pie | J B Houston Butchers | Dumfries |
| Balmoral Pie | James Aitken Butchers | Alloa |
| Chicken Curry Pie | James Chapman (Butchers) Ltd | Wishaw |
| Smoked Ham &. Chicken Pie | John Lawson Butchers | Uphall |
| Roast Chicken Dinner Pie | McCaskies | Weymss Bay |
| Chicken, Leek &. Cheese Sauce Pie | The Butcher Shop Kinghorn | Kinghorn |
| Chicken &. Mushroom Pie | The Cross Butcher | Kilsyth |
| Balmoral Pie | Thomas Johnston | Falkirk |
| | | |
| SILVER AWARD | | |
| Curried Chicken Pie | A &. G Collie | Kemnay |
| Chicken &. Ham Pie | A &. I Quality Butchers | Culloden |
| Chicken and Ham Pie | A E Brown &. Son | Turriff |
| Chicken &. Ham Pie | Ann Davidson | Scone |
| Chicken &. Ham Pie | Bel`s Butchers | Edzell |
| Chicken, Bacon &. Leek Pie | Blackwood of Kilmacolm | Kilmacolm |
| Chicken Curry Pie | D G Lindsay &. Son | Perth |
| Chicken &. White Pudding with Peppercorn &. Whisky Sauce | D H Robertson | Arbroath |
| Chicken Madras Curry Pie | Hugh Black &. Sons | Bathgate |
| Chicken &. Ham Pie | Hunters of Kinross | Kinross |
| Chicken Pie Curry | J B Houston Butchers | Dumfries |
| Chicken Curry Pastie | J Hall &. Sons | Kirkcudbright |
| Chicken Pie with Pork, Sage &. Onion Sausage Meat in a Mushroom Sauce | James Pringle | Hawick |
| Chicken &. Leek Pie | John Lawson Butchers | Uphall |
| Chicken &. Ham Pie | Kenneth Allan Butchers | Blairgowrie |
| Chicken Curry Pie | Linton Butchers | East Linton |
| Chicken &. Haggis Pie | McCafferty Butchers | Forth |
| Chicken Pie | Patricks of Camelon | Camelon |
| Chicken &. Chorizo Pie | S Collins &. Son | Muirhead |
| Chicken Pie | Shaw the Butcher | Glasgow |
| Chicken Pie | Tom Courts Quality Foods | Burntisland |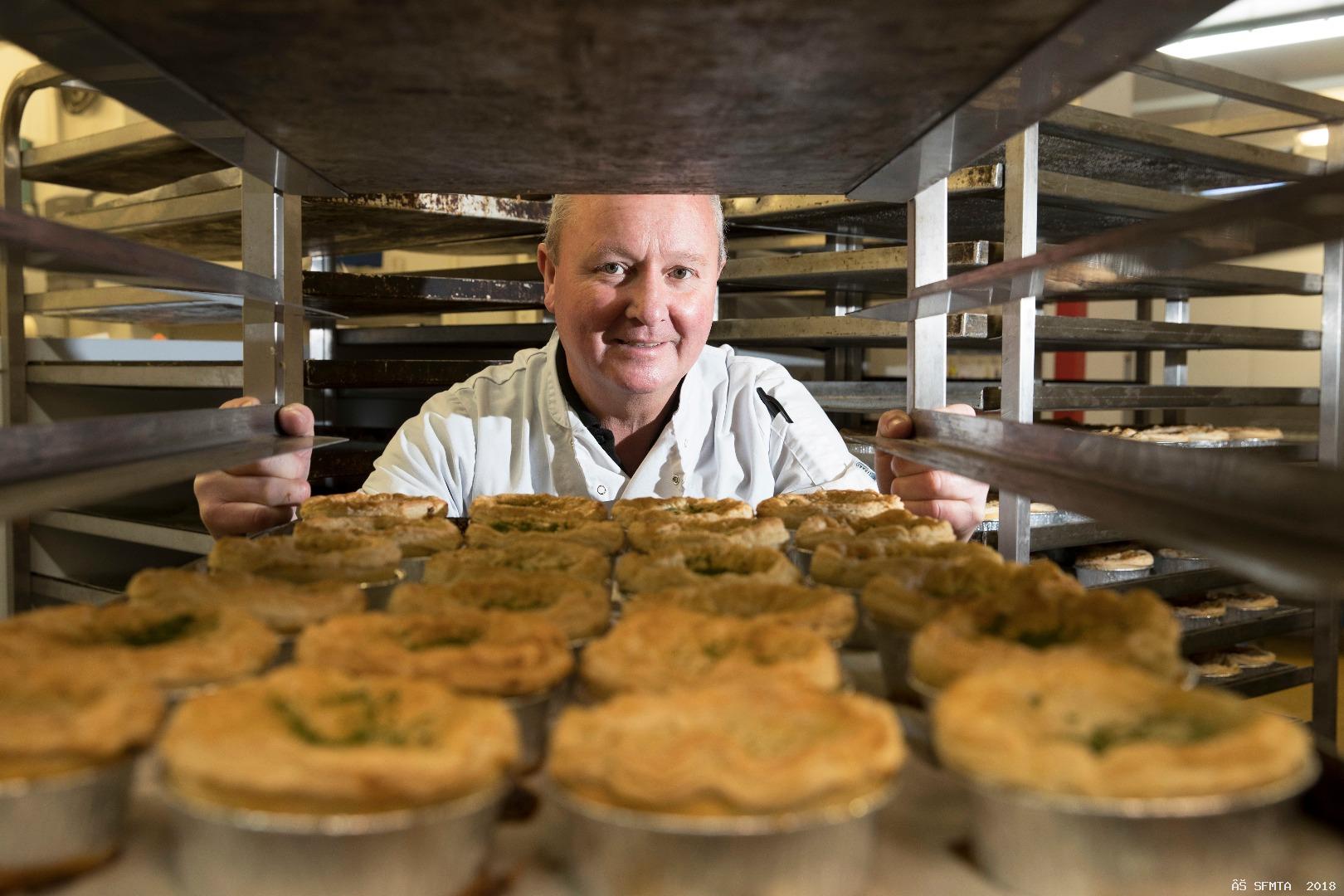 Delighted partner Craig Black said the Diamond-winning pie was one of their new Premium Pie range recipes launched recently.

"We produce thousands of pastry products every week - over 2,500 Scotch pies alone - and the Premium range is already selling well," he said. "A national industry endorsement will undoubtedly increase demand for the award-winning products."

Production manager and product development chief Willie Kemp (pictured above) devised the new recipes and is thrilled with the success of his chicken pie.

"We have our own abattoir and bakery so we know the provenance and quality of all our ingredients," he said. "I create a sauce and meat combination that I know will work and then we taste test it with staff and customers."

As a trained chef, Willie is justifiably proud of his national winner which combines chicken with smoked ham hough in a cream sauce.
"It's very pleasing to see our recently launched Premium range products do so well."
Related Stories


views: 4,299