2017 Scottish Haggis Championship
Friday, 31st Mar 2017
A COMPETITION TO FIND SCOTLAND`S BEST HAGGIS

To be held on Sunday 14th May 2017 in Dewars Centre, Glover Street, Perth, at the Scottish Craft Butchers Trade Fair

PRIZES:- FIRST - £150 the Federation Trophy and Federation Diploma
SECOND - £100 and Federation Diploma
THIRD - £50 and Federation Diploma

Five regional winners will receive a certificate.

2015 Scottish Haggis Championship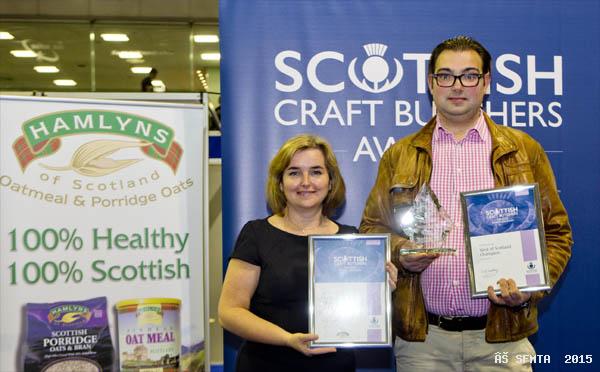 Photo: Nigel Ovens from Mearns T McCaskie in Wemyss Bay was presented with the 2015 Scottish Haggis Championship by Louise Harley of sponsors, Grampian Oat Products

CONDITIONS OF ENTRY

1. Entries will only be accepted from members of SFMTA and are limited to one per shop.
2. Each entry must be made on the premises of retailers, by the retailer or his staff in Scotland.
3. Each entry must consist of one ball haggis of 600g minimum weight.
4. Entries may be in either natural or synthetic casings and the judges will be asked to concentrate on what's inside the casing.
5. Entries, successful or otherwise, will not be returned.
6. The entries will be judged by a panel of judges.
7. From the finalists five regional heat winners and first, second and third overall will be decided.
8. The judges` decision will be final and no correspondence can be entered into after the event.
9. An entry fee of £15.00 per entry should be submitted to the Scottish Federation of Meat Traders` Associations, along with a completed entry form posted by 8th May 2017. If your entry form and fee is not received by 11th May 2017 late entry fee would apply.
10. All products must be submitted by 11.30am on Sunday 14th May 2017 to the competition desk at the Trade Fair.
11. Late entries will be received on the day of the Trade Fair up to 11.30am. Late entries will be considered at the registration desk together with a fee of £20.00.
12. Titles used in promotion must include the year of award.


March_MailShot_Haggis_2017.pdf
Please register you entry early by clicking on the pdf above for a fillable entry form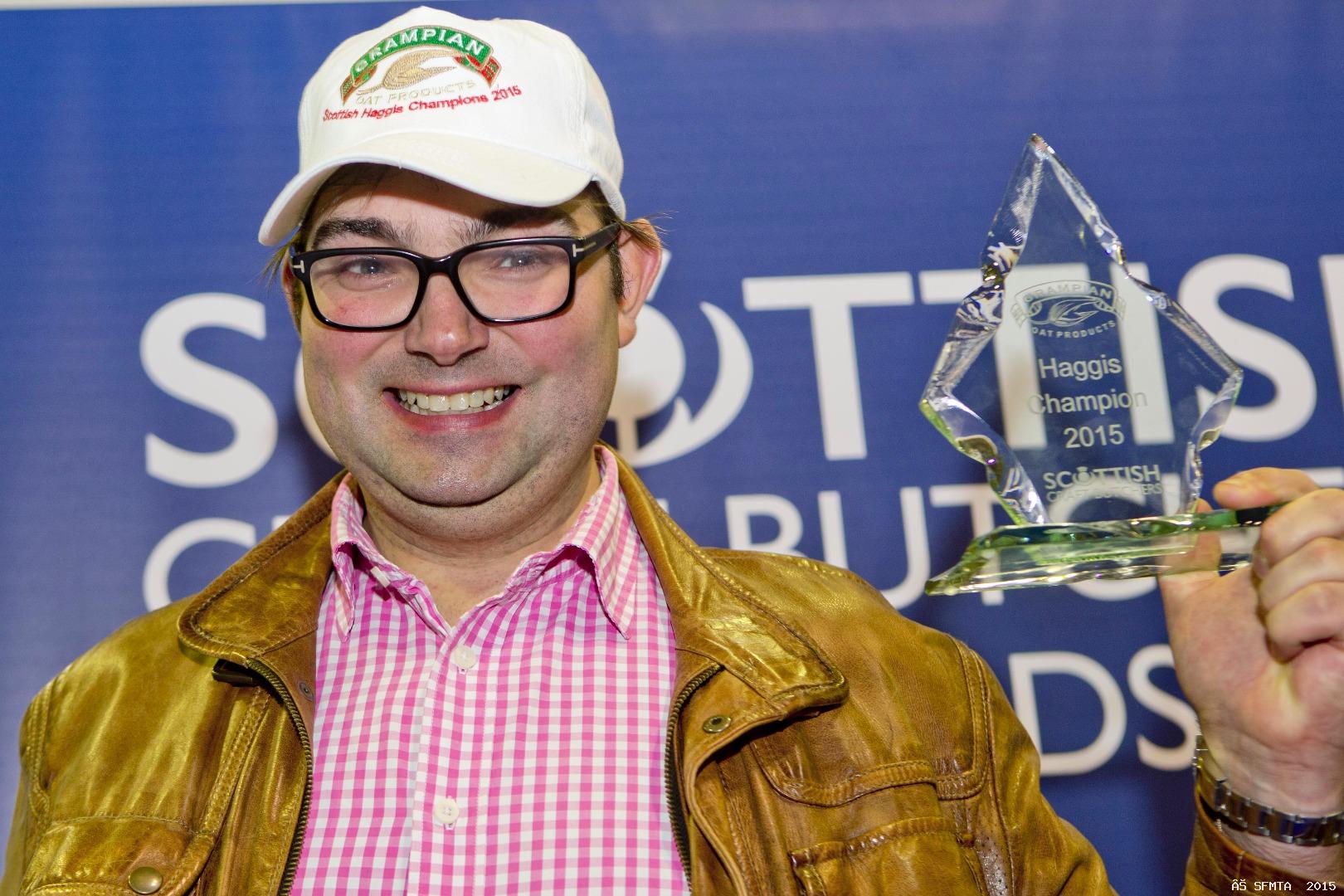 views: 2,218